Arizona man who lost over 300 pounds fundraises for skin surgery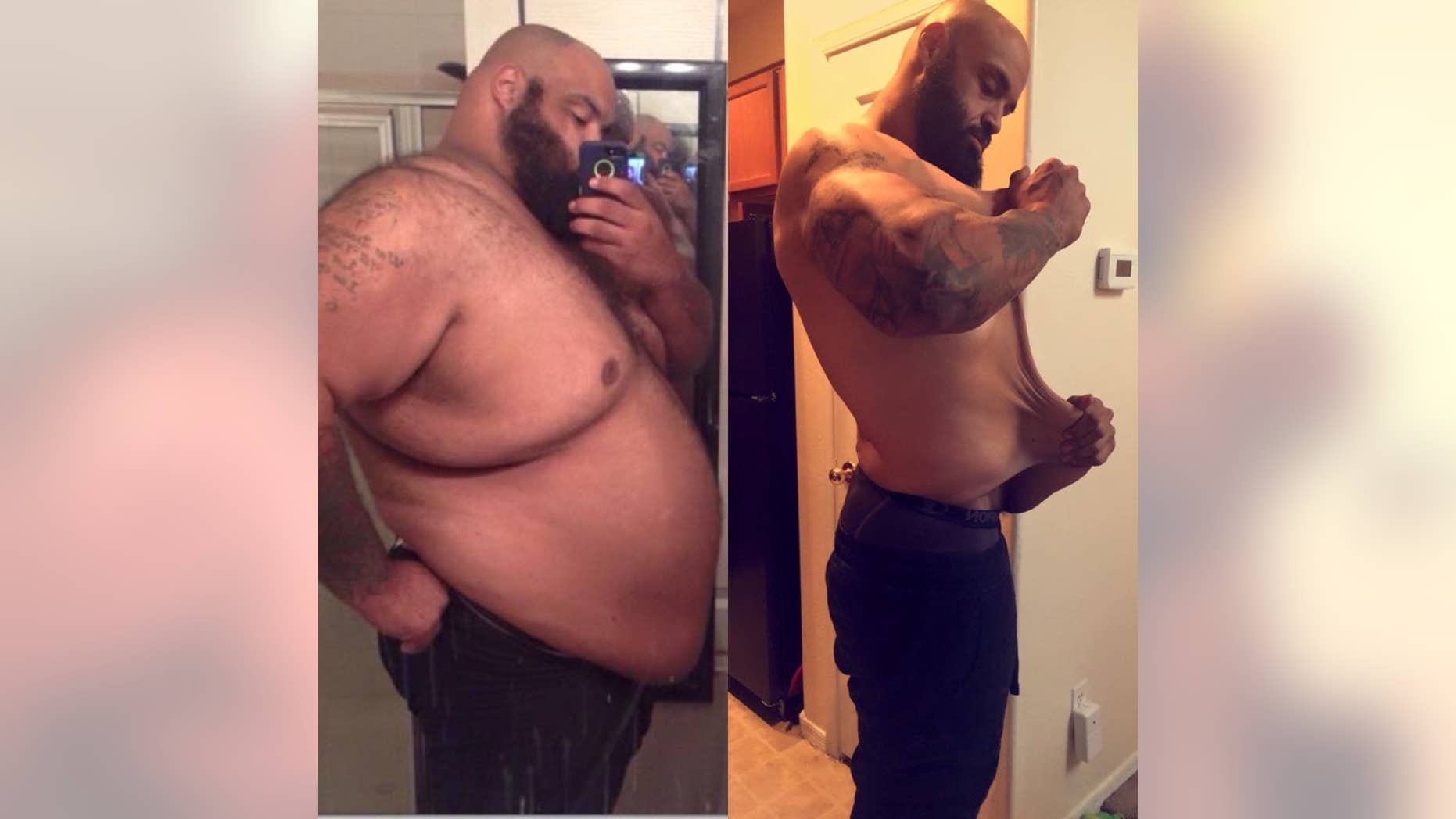 At his heaviest, Pasquale Brocco weighed 605 pounds and had more than 50 percent body fat. But gutting his house of food and simply walking to the grocery store every time he wanted a meal helped him shed about 325 pounds— and beat diabetes, blood pressure and obesity, Fox 10 Phoenix reported. Now, the Avondale, Arizona, man, known to his supporters as Possible Pat, is preparing to undergo surgery to remove his excess skin.
"I'm excited to modify and reinvent the skin loss, skin-removal surgery to fit his body physique because there's an opportunity there to hide the scars differently when there are muscles that are showing," Dr. Remus Repta, Brocco's surgeon, told the news station. "He's excited. I'm excited. We'll see where it gets us."
On GoFundMe.com, Brocco has fundraised about $1,900 for his medical expenses. The surgery will cost $42,000, but Repta agreed to cover the remainder of the cost because he thinks Brocco's story is inspiring. In his latest GoFundMe update, Brocco said Repta agreed to do the surgery with the money he raised— as of Wednesday morning, that amount was $2,255.
Throughout his three-year weight loss journey, Brocco has updated on his achievements on social media, and his followers offered their words of encouragement along the way. Next, he's working on bodybuilding to continue inspiring others to reach their full potential.
"I figure if I came from where I was— totally morbidly-obese to a professional athlete— it'll be just an amazing story for everyone to get more motivated," he told Fox 10 Phoenix.