Man claims food poisoning from chicken parmigiana nearly killed him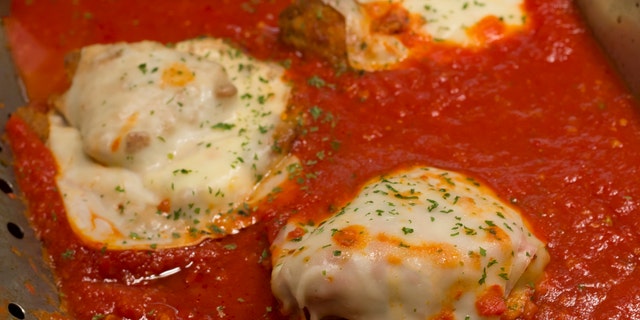 A Melbourne man claims to have almost been killed from food poisoning caused by a chicken parmigiana.
Liam Steel told Seven News he had consumed a potentially deadly meal at a Doncaster restaurant hours before he began to feel ill.
The 19-year-old's father Matt Steel said his son had visited a GP, and within an hour was in hospital in "violent fits and muscle spasms".
Liam said he was told his kidneys had shut down and doctors struggled to keep him alive.
NATIONWIDE READY-TO-EAT CHICKEN RECALLED; MAY BE UNDERCOOKED
"I was sitting in a wheelchair in hospital having muscle convulsions being told that my kidneys had shut down," he said. "It was terrifying to have someone tell you we're going to have to stop you breathing to keep you alive."
According to Seven, the young man lost 8kg in the 72 hours since the illness came on.
The healthy teenager was described as a "gym junkie" and in peak physical condition.
HEAVY DRINKERS MAY NOT HANDLE ALCOHOL AS WELL AS THEY THINK
His dad said if that wasn't the case, he mightn't had survived the alleged salmonella attack.
"Had he been much younger or much older I don't think he would have been here," Liam's father said.
Manningham council has said there was no evidence of salmonella and no further action was taken in investigating the incident.
The name of the restaurant has not been made public.
This article first appeared on News.com.au