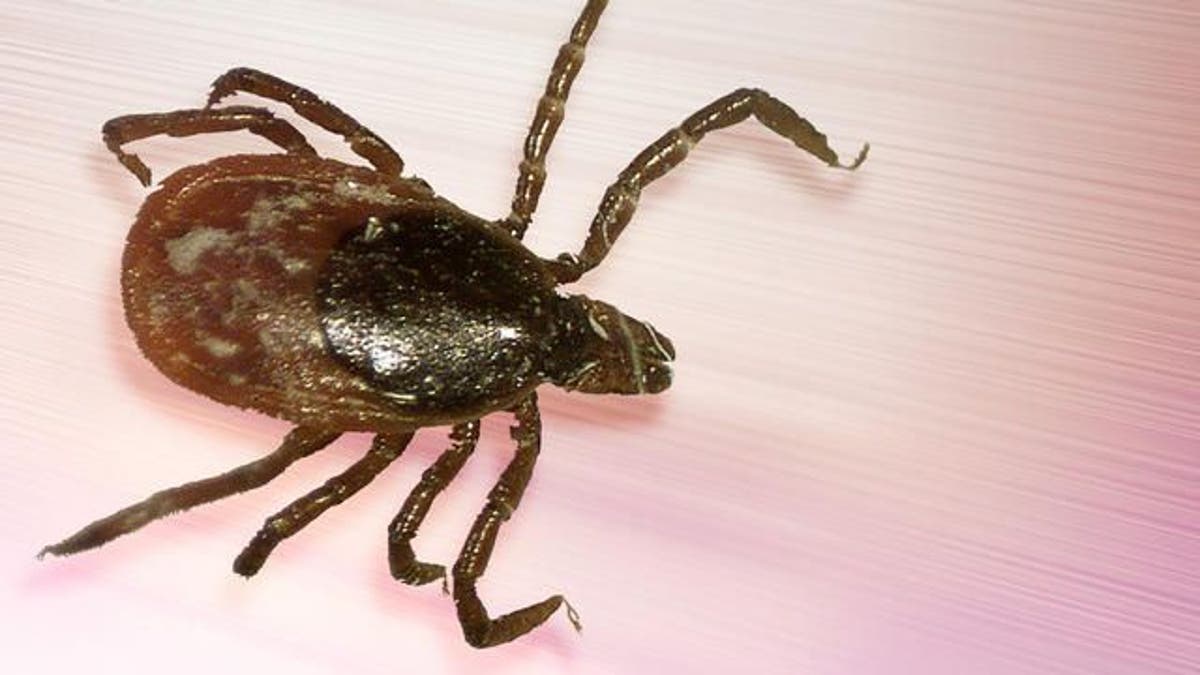 Lyme disease can become seriously debilitating if it isn't treated early on. But if you are bitten by a tick, it can be tough to know if you've actually contracted Lyme.
Not every tick carries it, and the symptoms can easily be mistaken for something else, like a regular old cold or flu (if you even experience symptoms), making diagnosis all the more difficult. With tick populations booming and 2017 shaping up to be one of the worst on record for Lyme disease, we're excited to hear you can now buy reliable at-home tick test kits to eliminate the guessing and waiting to find out if the tick that bit you was actually carrying Lyme.
10-YEAR-OLD BOY HELPS DELIVER BABY BROTHER, SAVE MOM'S LIFE
Cutter Lyme Disease Tick Test kits (from makers of heavy-duty bug sprays, including one of the only natural insect repellents that actually work) retails for $24.99 and vastly speeds up the process of finding out whether the tick that bit you was carrying Lyme by promising lab results within three days of receiving the specimen.
The lab, at East Stroudsburg University of Pennsylvania, identifies DNA of the Lyme bacteria in the tick and claims to be 99.9 percent accurate. Looking for Lyme bacteria in the tick is much easier and returns more accurate results that identifying it in a blood sample later on down the road.
The kit includes a specimen bag, easy-to-use tick remover, three control labels, Lyme disease test submission form, and a pre-addressed mailing label. All you have to do is remove the tick safely (from the head, with the included tool), stick it in the bag, and drop it in the mail. You'll have your results within three days of the lab receiving your tick. This way, even if you don't experience symptoms, you can call you doctor and get started on antibiotics to knock out the disease ASAP.
Typically, if you're unlucky enough to find a tick on you body, you'll generally be advised to save the tick in a baggie and wait a week or so to see if you develop a mysterious rash and/or fever and chills.
If you do, you'll need to get yourself to the doctor pronto, at which point the doc will likely want to send the tick to a lab for analysis and start you on a course of antibiotics.
Now, though, you can get ahead of the game by sending your tick for testing as soon as you find it, upping your chances of catching Lyme while it's still in the early stages.
Pets are also at high risk for Lyme, and you can use the kit to send ticks collected from your furry friends in for analysis as well. (And here are seven ways to protect your dog from ticks this season.)
The Cutter Lyme Disease Tick Test is available in both a regular and travel size, which comes with a hard plastic case making it perfect for taking camping and hiking. It's not the first mail-in tick test out there, but at $24.99, it's about $20 cheaper than the highly rated Tic-Kit.
Buy it: From the manufacturer's website, and also at Amazon.com.
This article first appeared on Rodale's Organic Life.