Lowe's in Canada hires man and his service dog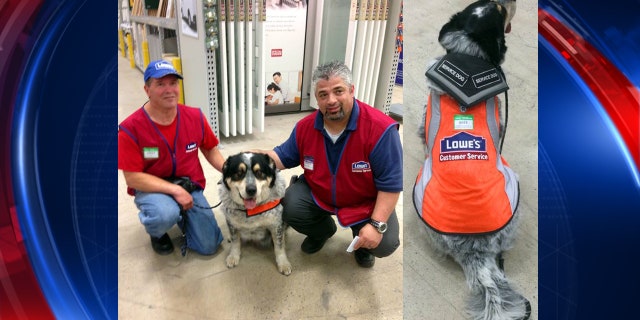 NEWYou can now listen to Fox News articles!
Owen Lima had been searching for a job for nearly 10 years, but no one would hire the Canadian man because he requires around-the-clock assistance from his service dog, Fox 5 Atlanta reported. Lima reportedly has been suffering from the effects of a brain injury that occurred about 40 years ago.
But recently, a Lowe's in Lima's home country decided to take a two-for-one deal in their hiring process, bringing both Lima and his companion, Blue, who is a mixed-breed dog, on board. Fox 5 Atlanta reported that the pair started their new job at the Regina, Saskatchewan, location on Monday.
"We asked what the dog was for, obviously, and then [Lima] took us through the story and we went on with our interview process like anybody else," store manager Paulo Gallo recalled hiring Lima to CTV.
The store reportedly calls Blue their customer service dog. Like his owner, he wears a red Lowe's vest on the job.