Legionnaires' outbreak sickens 8 in NYC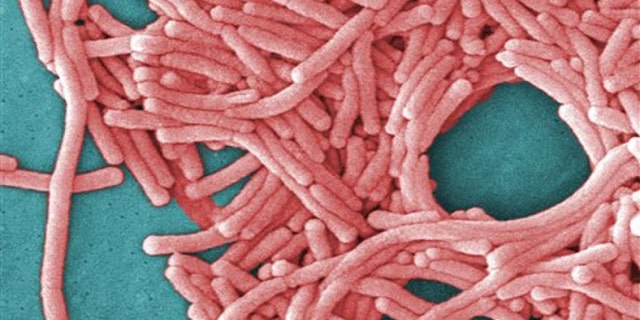 An outbreak of Legionnaires' disease has hit Washington Heights, with eight residents sickened by the bacteria-borne illness over the past week, officials reported Wednesday.
Seven of the eight patients have been hospitalized, and one has been discharged, officials said.
No deaths have been reported from the cluster.
Ages of the patients range from under 40 to over 80.
WOMAN COMPLAINING OF 'ELECTRIC SHOCK' IN HER LEGS HAD TAPEWORM IN SPINE
Legionnaires' disease is a type of pneumonia that is caused by the bacteria Legionella, which grows in warm water. Symptoms resemble other types of pneumonia and can include fever, chills, muscle aches and cough.
Most cases of Legionnaires' disease can be traced to plumbing systems where conditions are favorable for Legionella growth, such as cooling towers, whirlpool spas, hot tubs, humidifiers, hot water tanks and condensers for large air-conditioning systems.
Investigators are testing water towers in the northern Manhattan neighborhood where the cluster occurred to identify the source.
"While most people exposed to Legionella don't get sick, individuals ages 50 and above, especially those who smoke and have chronic lung conditions, are at a higher risk. This disease is very treatable with antibiotics. I encourage anyone with symptoms of Legionnaires' disease to seek care early," said Health Commissioner Dr. Mary Bassett.
Click for more from the NYPost.com.