Lawmakers urge FDA to regulate energy drinks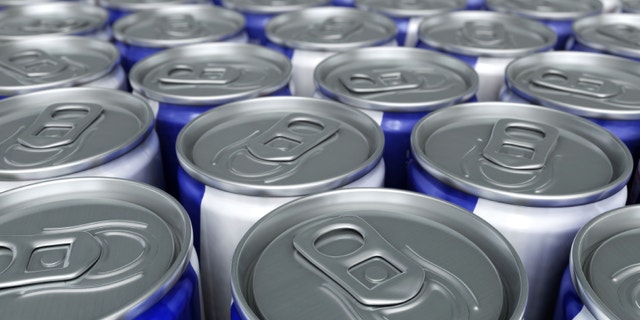 NEWYou can now listen to Fox News articles!
Two U.S. senators – Illinois Sen. Dick Durbin and Connecticut Sen. Richard Blumenthal – are pushing the Food and Drug Administration (FDA) to restrict caffeine levels in certain energy drinks, which have been linked to multiple deaths.
"There's increasing evidence of the very urgent and dangerous threat posed by these drinks because of their high levels of caffeine, which are often undisclosed, and the effects of combining that caffeine with other ingredients," Blumenthal said.
These drinks include NOS, Full Throttle, Red Bull, Amp and 5-hour Energy drink. The senators aren't the only one questioning these companies; a New York attorney general and the city attorney of San Francisco are asking the companies to provide more information when marketing their products.
On Thursday, the FDA announced it was looking into claims that 5-hour Energy was tied to 13 deaths in a four-year period. The company's CEO called the claims "false," when interviewed by Fox News. The news follows recent reports that the FDA was investigating five deaths tied to Monster energy drinks.
According to a report by the Substance Abuse and Mental Health Services Administration, the number of emergency room visits due to energy drinks increased tenfold in four years, from 1,128 in 2005 to 13,114 in 2009. The drinks are riskiest when combined with alcohol. Approximately half of the energy drink-related ER visits made by young adults aged 18 to 25 involved combinations of energy drinks with alcohol or other drugs, according to the report.
In the letters, Durbin and Blumenthal urge the agency to classify energy drinks in the same category as soft drinks. The FDA limits caffeine levels in beverages to about 70 milligrams per 12-ounce soda.
But energy drinks fall into another category—food supplements—and are not regulated the same way. The senators argue that energy drinks are sold alongside sodas in very similar packaging and should be considered beverages, not supplements.
In a letter responding to the senators, the FDA said it is in the process of re-writing guidelines for the industry on this issue.
In addition, the "FDA is considering several citizen petitions requesting limits on caffeine in foods and requiring that labels state these limits," says Shelly Burgess, a spokesperson for the FDA.
Many soft drinks have much higher levels than 70 milligrams per 12 ounces, or the amount is misrepresented, Blumenthal said.
According to a study published in the journal Pediatrics, the total amount of caffeine contained in some cans or bottles of energy drinks "can exceed 500 mg (equivalent to 14 cans of common caffeinated soft drinks) and is clearly high enough to result in caffeine toxicity."
"These drinks are dangerous particularly for adolescents and children, who obviously have smaller capacities for caffeine," Blumenthal added.
The Monster Beverage Corporation has stated that a 16-ounce can of Monster Energy contains 160 milligrams of caffeine (equivalent to more than four cans of Coke). A 24-ounce can of Monster contains 240 milligram of caffeine (equal to nearly seven cans of Coke).
Because of their high caffeine content, the American Academy of Pediatrics concluded that energy drinks "should never be consumed" by children or adolescents.
The senators are also concerned about other ingredients contained in these drinks, such as guarana, taurine and ginseng. These are generally considered safe when used as food flavorings, but in these drinks, they are used in much higher doses as energy-boosting supplements. The senators worry that mixed with the caffeine, these stimulants may be unsafe.
The New York Attorney General Eric T. Schneiderman has subpoenaed large energy drink makers about their marketing practices. He is investigating whether the companies are misleading consumers about how much caffeine is in their products and their health benefits and risks.
In a letter, San Francisco's mayor asked Monster Beverage, based in California, to provide evidence of its safety and to support many of its claims, such as that "[three] cans per day of 16 oz. Monster is 'responsible' or safe consumption by adolescents."