Kids turn to car ad to help dad in need of life-saving kidney transplant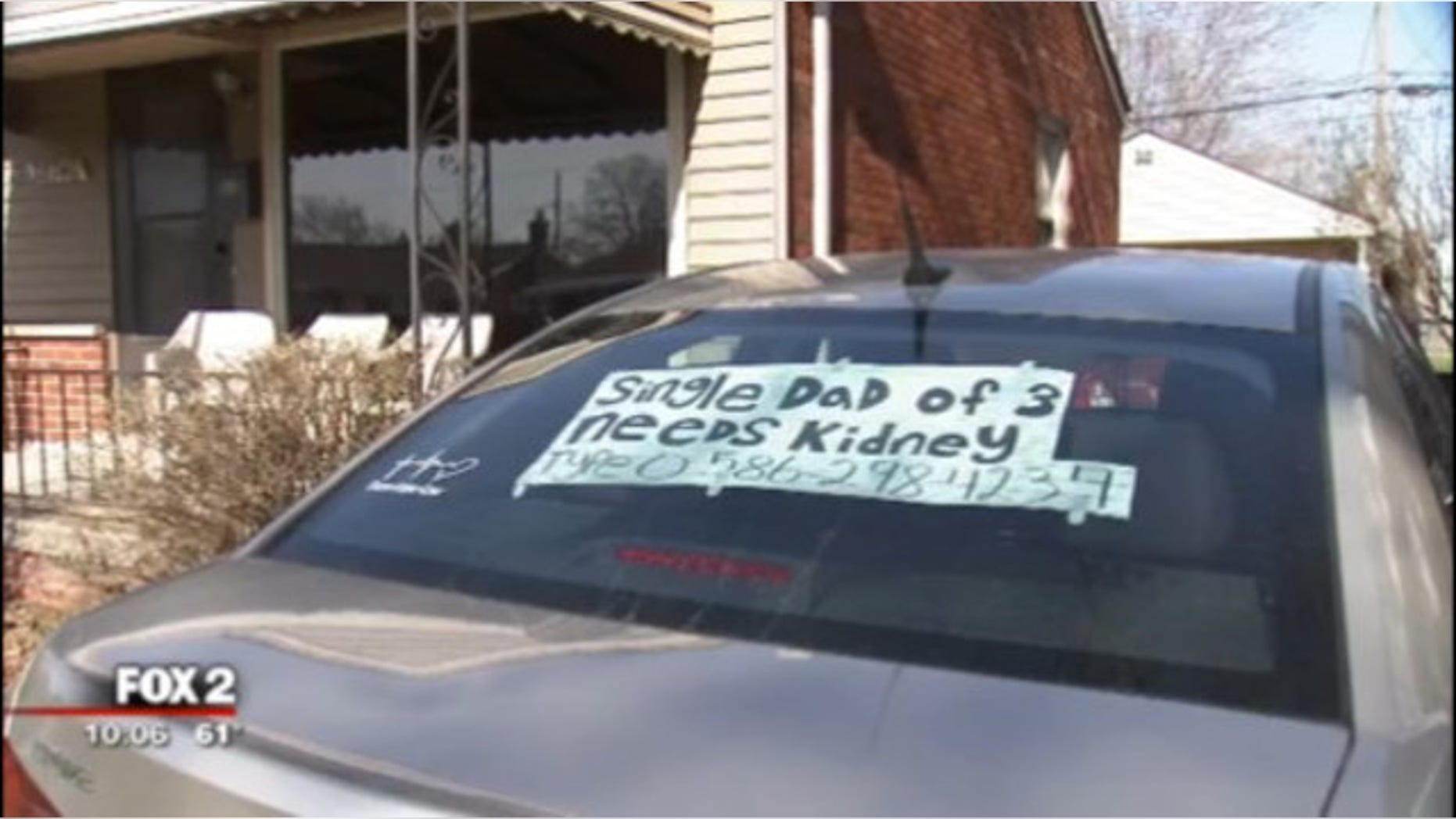 A single father-of-three is in need of a life-saving kidney donation has taken the search for an organ donor into his own hands as his family worries that time is running out. Ryan Stanford, of Roseville, Mich., was diagnosed with polycystic kidney disease as a child, Fox 2 Detroit reported.
Stanford, whose children lost their mother a few years ago, is in stage 4 kidney failure and currently on the waiting list in Michigan and Ohio. He is slated to begin dialysis in the near future, which he said will hinder his ability to care for his family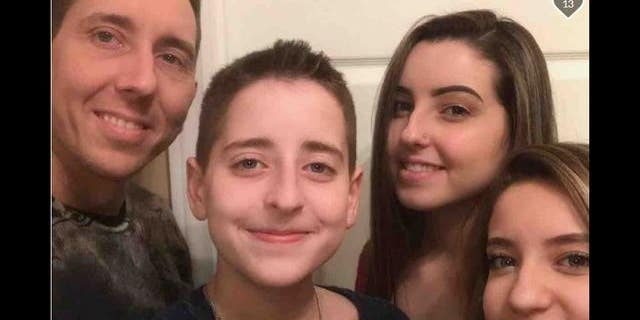 His girlfriend's daughter came up with the idea to place an ad for a donor on the back window of their car to help speed along the process.
PATIENT TRIED TO KILL HERSELF AFTER DOCTORS DISMISSED CRIPPLING PAIN FOR 7 YEARS
"I was trying to think of something we could do because unfortunately time is running out," Lillian Jarjour told Fox 2 Detroit. "This guy has done so much for me and my family. I wanted to do something for him."
The sign states "Single dad of 3 needs kidney. Type O. 586-298-4237."
Stanford, who's also had a GoFundMe page set up on his behalf, said he appreciates all of the help for the sake of his kids.
"My family is pretty much all that matters, I have them and I still have to raise them," he told the news outlet. "They are not out of school yet. I'd like to be around to continue to get them on their path."