Instagram's 'hottest doctor' promotes breast exams in viral clip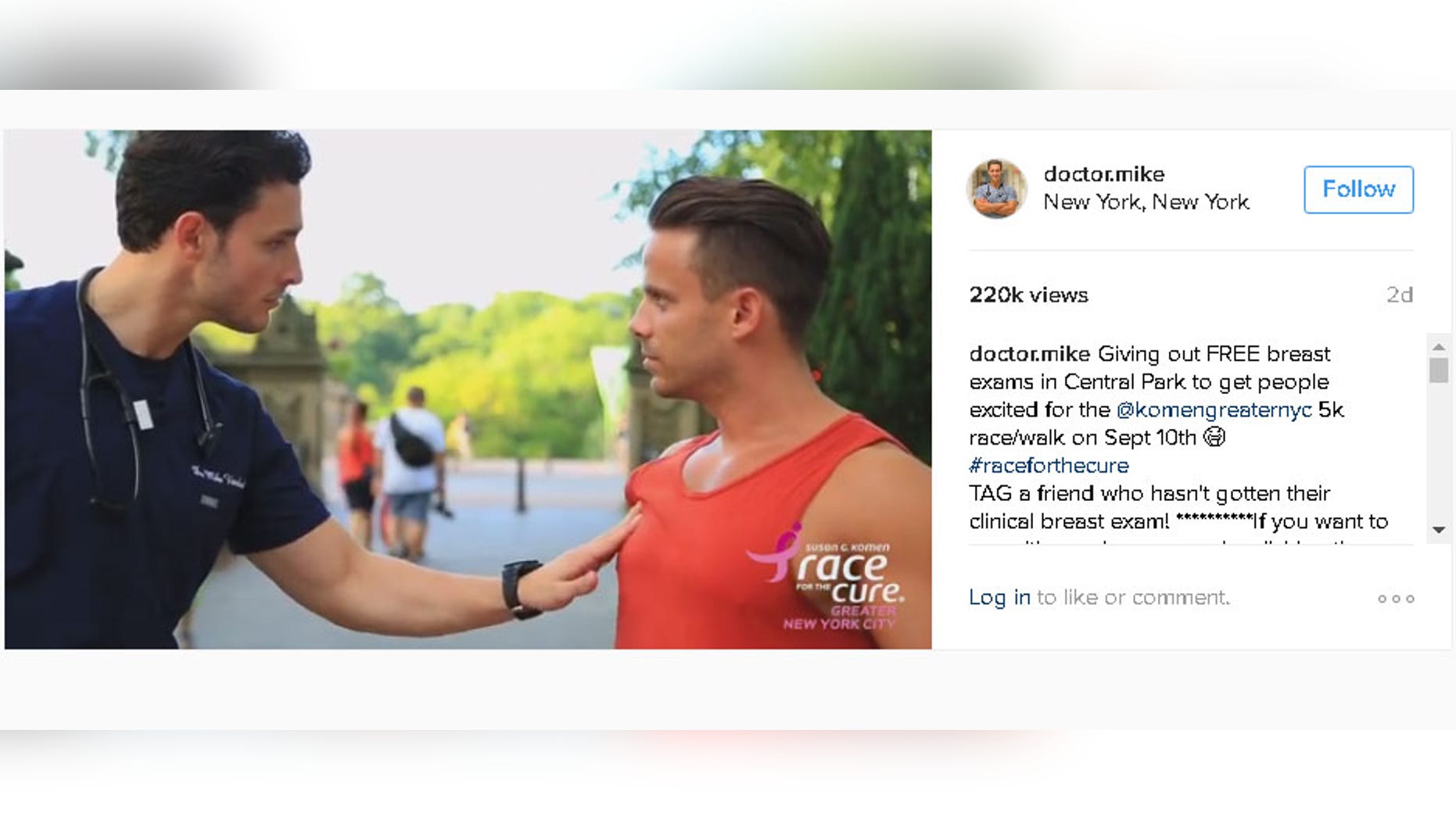 An Instagram video starring the social network's "hottest doctor" administering breast cancer exams in New York's Central Park has reached over 220,000 views after being posted on Monday.
Mike Varshavski, 26, known as "Doctor Mike," is a third-year resident at Overlook Medical Center in Summit, N.J., and has amassed over 2 million Instagram followers.
In the new video, Dr. Mike jogs around Central Park, jokingly giving breast exams to male runners and even a dog. The stunt is meant to raise awareness for the Susan G. Komen Greater NYC Race for the Cure on September 10.
"Breast cancer screening is an incredibly important part of what I do as a family physician," Doctor Mike told the Observer. "Regular breast screening allows us to decrease deaths related to breast cancer by 25 percent. That's one in four women's lives that could be saved by simply coming in for a preventative visit with their Family Medicine physician."
According to the American Cancer Society, research does not show a clear benefit of physical breast exams done either by a health professional or to oneself. However, women should be familiar with how their breasts look and feel normally and report changes to a health care provider.