In first, a patient with CTE but no brain injury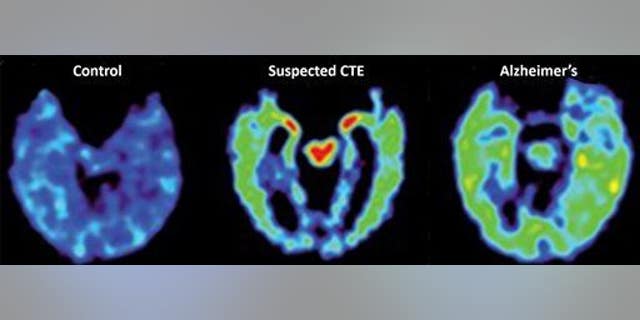 Think CTE only affects people who've suffered brain injuries? So did scientists—until one man turned their research upside down. For the first time, chronic traumatic encephalopathy, a neurodegenerative disorder previously found only in people who suffered head injuries, has been found in a patient with no such history, say researchers at the Canadian Concussion Centre.
The upshot of their study: CTE may affect "a wider range of people" than previously believed. They say an autopsy showed the presence of CTE in the man's brain, though "there was no history of participation in contact sports or of head injury of any severity per the patient and his wife," according to the study.
The 45-year-old also showed no cognitive impairment before death. He had, however, suffered from motor neuron disease and ALS, which affects the brain's nerve cells, for 7 years.
"Since we've seen cases of brains that experienced multiple concussions but don't have CTE, and now a brain with CTE but absence of any head trauma ... the cause of CTE might be more complex than we assume," researcher Lili-Naz Hazrati explains in a release.
More specifically, brain trauma may not be the only cause. This might've been missed before because CTE studies typically focus on the donated brains of individuals with a history of brain injury who exhibited CTE symptoms during their lifetime, researchers say.
And while they acknowledge there are now "more questions than answers" about CTE, they say this study brings them one step closer to figuring out "how to treat it and perhaps eventually prevent it." (Take a deep dive into how sports destroyed this young man's brain.)
This article originally appeared on Newser: The Dead Man Had CTE, but Not the History You'd Expect