Identical twins give birth on same day at same time, miles apart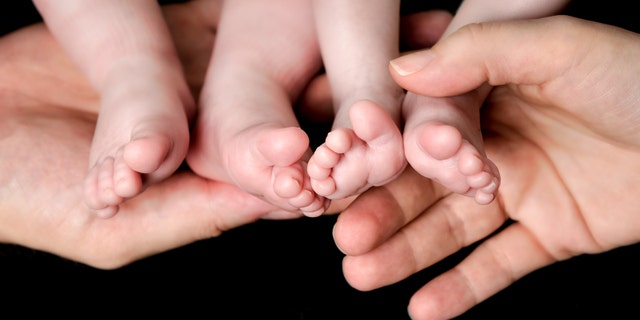 Like many identical twins, Sarah Mariuz and Leah Rodgers, 35, have enjoyed many of life's milestones side by side. Now, the sisters are celebrating another achievement together— the birth of their first children, who entered the world on the same day, at the same time in their respective time zones, Today.com reported.
While Rodgers welcomed her baby boy at 1:18 a.m. in Denver, Colorado, Mariuz gave birth to her daughter at 1:18 a.m. in La Jolla, California. The twins hadn't planned to get pregnant at the same time.
"We were at our older sister's wedding recently, and, well, two pregnant chicks together, people couldn't stop talking about this," Rodgers told Today. "They kept asking us, 'Was it planned?' No! It was kind of entertaining."
But they weren't exactly surprised by the coincidence.
"We've always lived in separate places, but all of us— we have two sisters— are very close in age and very close," Rodgers, who is 11 minutes older than Mariuz, told the news website. "But certainly there's another connection at the twin level."
Rodgers named her little boy Reid Joseph, and Mariuz named her baby girl Samantha Lynne.