Hurricane Florence could leave deadly diseases, illnesses in its wake: A look at what to watch for
Although Florence has decreased from a powerful hurricane to a tropical depression, its effects could still spread potentially life-threatening diseases and illnesses.
The Department of Health and Human Services declared public health emergencies in the Carolinas as well as Virginia last week.
"As the president has emphasized, we are fully prepared to support communities that need our help because of the storm," HHS Secretary Alex Azar said. "We are working closely with state health and emergency management officials to anticipate communities' needs and be ready to meet them."
Read on for a look at certain health risks that can become prevalent after a hurricane.
Mold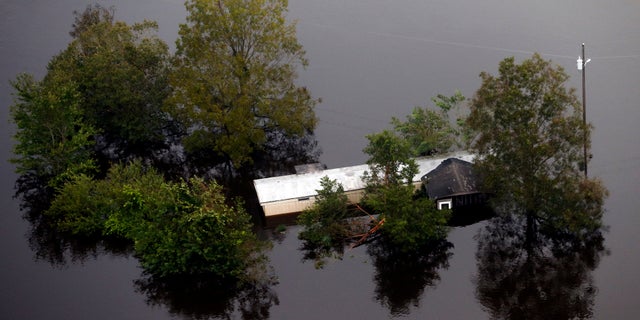 As residents return to their homes following hurricanes, they could face a potentially dangerous hazard from the floodwaters in their houses: mold.
The Centers for Disease Control and Prevention (CDC) says people should assume they have mold if the house was flooded and unable to be completely dried – including things like furniture and books – within 24 to 48 hours.
The agency recommends residents wear a N-95 respirator, protective gloves or googles when entering a site that could have mold. They should also immediately shower and change clothes after leaving a site.
Mold can cause eye and skin irritations, allergic reactions and asthma attacks and can be especially dangerous to those who already have weakened immune systems, the CDC said.
HURRICANE FLORENCE LASHES CAROLINAS, RESIDENTS SHARE FIRST, HARROWING VIDEOS OF STORM'S FURY
The CDC also advises people to wait to return to their homes until after a professional has deemed it to be safe.
Wound infections
It's common to become wounded in the aftermath of a hurricane, Fox News' Dr. Manny Alvarez has previously warned. But when those wounds are exposed to dirty flood waters, they could become infected, according to the CDC.
To prevent infections, the CDC recommends keeping wounds covered with waterproof bandages and washing them well with clean water and soap.
You should seek medical attention if a wound becomes red, swollen or has drainage, the CDC said.
Mosquitoes
While adult mosquitoes generally do not survive hurricanes, eggs that were "laid in the soil by floodwater mosquitoes during previous floods" will hatch, according to the CDC.
Most of these new mosquitoes are considered "nuisance mosquitoes" and do not generally spread viruses, the CDC said. But those that could cause illness can increase in population around two weeks to two months after a hurricane.
"After a hurricane or flood, the health department or mosquito control district will often take steps to reduce the mosquito population," the CDC said.
HURRICANE FLORENCE COULD FLOOD MANURE PITS, CONTAMINATE DRINKING WATER, EXPERTS WARN
Following Hurricane Harvey, which devastated parts of Louisiana and Texas in 2017, mosquito control officials asked residents to be diligent about draining pools of water from things such as tires, flower pots and gutters.
"As the water recedes from the floods, there will be a lot of formation of pockets and pools of water where mosquitoes will find to breed," Mustapha Debboun, director of Mosquito Control Division for Harris County Health Department, told Fox News at the time. "More habitats will be available for them."
'Trench foot'
People could contract what is called "trench foot," or "immersion foot," if their feet are wet for an extended period of time.
According to the CDC, symptoms include pain, swelling, numbness, tingling sensation, itching, blotchy skin, coldness or a heavy feeling in the foot. The CDC also warns the foot could become dry, painful, red and form blisters.
Left untreated, severe cases could overtake a person's entire foot.
HOW TO PREPARE FOR HEALTH EFFECTS AFTER HURRICANES
To prevent this painful disease, the CDC recommends feet are air-dried and elevated. Wet socks and shoes should also be exchanged for dry ones as soon as possible. If contracted, the CDC recommends cleaning the feet, socking them in warm water and seeking medical attention.
Carbon monoxide poisoning
With the power out, many people might use gas, charcoal grills or generators in enclosed spaces that could build up carbon monoxide in the home, the CDC warned.
Dr. Jake Freiberger, an anesthesiologist with Duke Health, also warned of the dangers of carbon monoxide from generators. He encouraged people to make sure to have a working carbon monoxide monitor on hand.
"Carbon monoxide goes through walls," Freiberger said at a recent Duke event. "It penetrates sheet rock very, very easily, and having your generator in your garage or out on the porch or in another room of your house is absolutely no protection. It can be deadly, and it can kill many people at one time."
FLORENCE LEAVES HOMELESS POPULATION TO FACE EVEN MORE UNCERTAINTIES
Symptoms of carbon monoxide poisoning include: dizziness, weakness, vomiting, confusion, chest pain and headache. The symptoms can also be consistent with that of the flu.
"People who are sleeping or drunk can die from CO poisoning before they have symptoms," according to the CDC.
Hog waste
As multiple hog farms flood, officials are concerned about the spread of hog urine and feces that can cause significant water contamination.
Eastern North Carolina, specifically, is a "large area for corporate farms and hog waste pools," Joel Cline, a meteorologist and tropical storm coordinator with the NOAA, told Fox News. In fact, North Carolina has more than 2,000 industrial-scale pork farms which contain more than nine million hogs, The Associated Press reported.
Those hogs are typically housed in long metal sheds with grated floors. The floors are designed to allow the animals' urine and feces to fall through the grates and flow into nearby open-air pits, which contain "millions of gallons of untreated sewage," according to the AP.
HURRICANE FLORENCE COULD BRING LIFE-THREATENING FLOODS, CONDITIONS TO AREAS AWAY FROM COASTLINE AS WELL
When those pits become flooded, the sewage can flow into other areas and threaten the public water supply with a variety of bacteria and disease-causing micro-organisms.
"The residents of North Carolina communities located in close proximity to large hog farms have multiple health issues that cannot be fully explained by the impact of demographic, socioeconomic, behavioral, and access-to-medical-care factors, but are also due to the additional impact of many large hog farms," Dr. Julia Kravchenko, an assistant professor at the Duke University School of Medicine, told Fox News.
"Hurricane and flooding increase the adverse impacts from environmental exposures because of higher doses of contaminants that can go outside the lagoons and the wider geographic areas that can be affected," she said.
Coal ash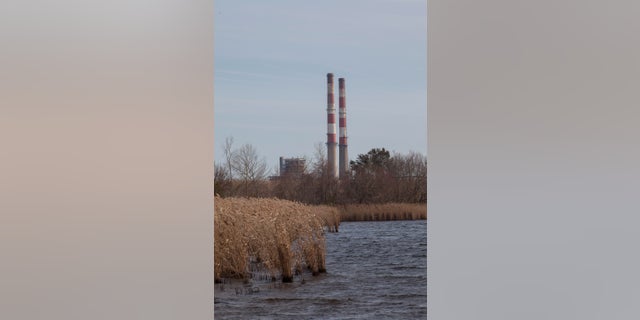 Of concern after Florence are more than three dozen massive coal ash pits maintained by power plants in the area. The gray ash that remains after coal is burned contains potentially harmful amounts of arsenic, lead and mercury.
Duke Energy, North Carolina's primary electricity provider, said heavy rains have already caused a slope to collapse at a coal ash landfill near North Carolina's coast. Duke spokeswoman Paige Sheehan told The Associated Press about 2,000 cubic yards – enough ash to fill about 180 dump trucks – were displaced at the retired power station outside of Wilmington.
"While information about the health impact of coal-fired plants on human health remains sparse, health risks that have been reported include (but are not limited to) a spectrum of diseases such as increased risk of respiratory and cardiovascular diseases, respiratory cancer, low birth weight, higher risk of developmental and behavioral disorders in infants and children and increased infant mortality," Kravchenko said.
Fox News' Madeline Farber and The Associated Press contributed to this report.