How much money can you save by being in shape?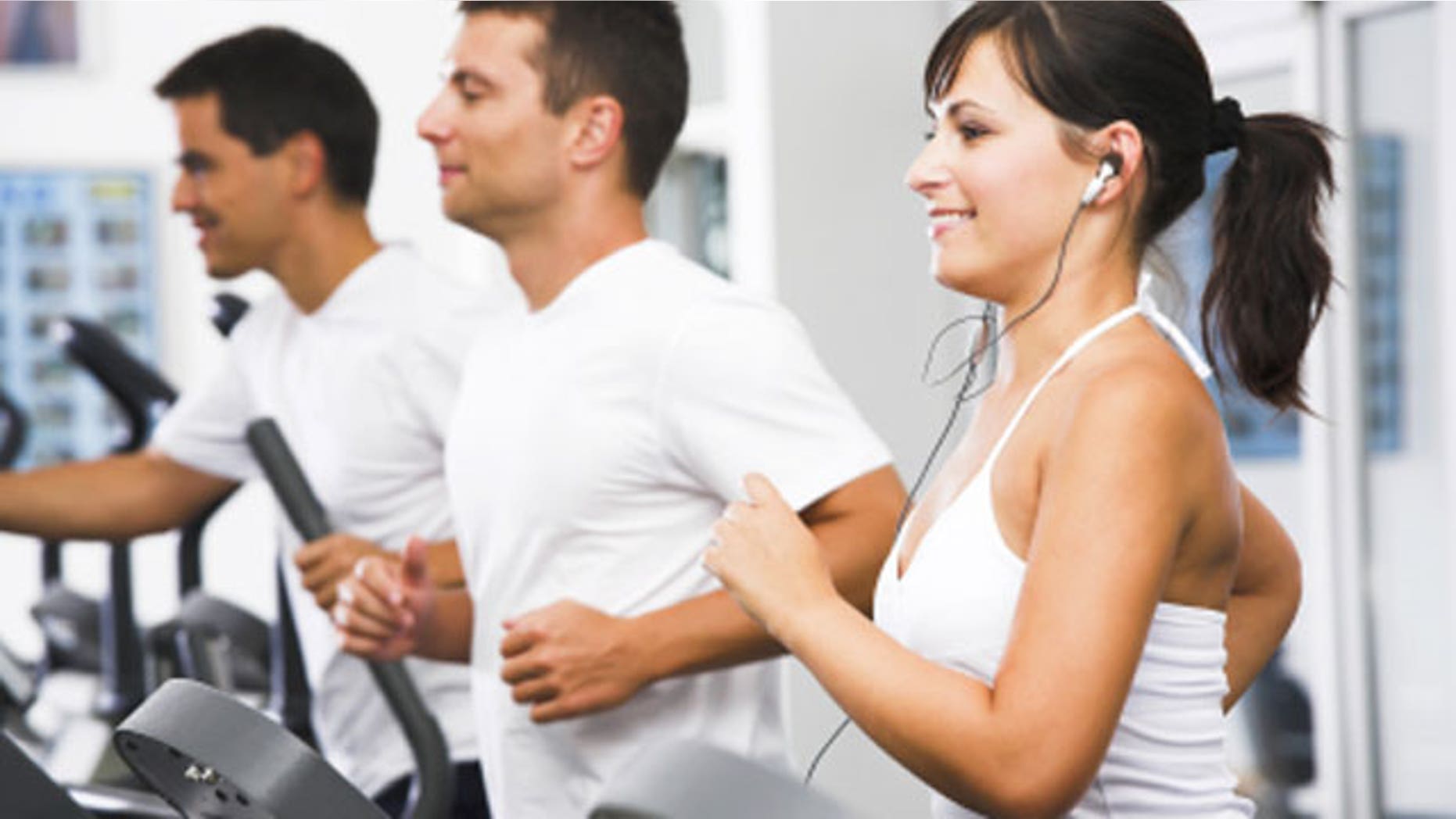 If you think starting a new fitness routine seems too expensive, think again. Sure, a new pair of shoes, bicycle or gym membership will cost you, but it's nothing compared to a lifetime of lounging. Obesity is a huge cause of preventable illness in the United States, but sitting too much is an even bigger predictor of medical problems to come. Those problems usually accumulate later in life, and then come the big bills many can't afford. Getting active is an investment in prevention, so those $60 walking shoes will save a lot of money down the road. Here's how getting active will save you money this year.
Weight loss
Weight loss comes with a number of benefits for most Americans, from looking better to feeling better, to being able to do more. Weight loss also has financial benefits, though. Even if you don't change your diet, getting more activity is likely to translate to weight loss, which will lower medical costs for most people. Even conditions that aren't related to obesity can be made worse by excess weight, like asthma.
READ MORE: Controlling Exercise-Induced Asthma for Your Health and Wallet
It all adds up: Obese people spend $2,700 more on average than normal-weight people on medical costs each year, according to one estimate. Not only that, but a lower body weight is correlated with fewer missed workdays per year, which means higher productivity and more opportunities. Research shows that lower body weight also correlates to more promotions and higher pay for women.
Transportation
If you do manage to lose a few pounds getting fit, you'll also save on fuel costs. How much money you'll save on gas is difficult to quantify precisely, but one estimate is that for every 10 percent of your body weight lost, you'll save 2.5 percent at the pump. With the average American spending $2,100 per year on gas, that $50 or so per year may not seem like a lot, but there are other ways fitness can save you money on your commute.
A common reason why people don't work out is the perception that there's just not enough time. If you're busy, a great way to work fitness into your lifestyle is to bike or walk to work. If you normally use public transportation in your commute, the money you'll save is in addition to what you spend on gas. Starting slow is usually advised, but as your fitness level increases you can ditch the bus or car more often and save.
READ MORE: How Eating Your Veggies Saves You Money
Wellness programs
About half of all employers offer workplace wellness programs, and that number is growing. In some cases, wellness programs include free or discounted fitness memberships, reimbursements for workout clothes and free medical testing. All that can save you money, but some companies actually pay their employees to get in shape. Some of the most popular initiatives among employees are those that provide gift cards or bonuses for walking more or getting to the gym more often. With rewards amounting to hundreds of dollars per year, participation could easily offset any fitness startup costs.
READ MORE: About Workplace Wellness Programs
If your employer doesn't offer a program, your insurance company probably does. Health insurance providers deal with doctors and medical centers to lower charges for plan members, but they also make similar deals with fitness companies. These include discounted gym memberships, fitness gadgets and gear, and help with getting the kids fit, too.
How to get started today
If you plan on getting more active, start now to eliminate the excuses you'll come up with later. If you're ready to take your first step and if you have 10 minutes, head out the door and go for a walk. Walking is a great way to get started slowly and is easy for most people to fit in. Shoot for about 15 minutes per day, and work your way up to 30 minutes each day. If you're busy, you can split it up and walk 10 minutes three times per day—it all counts!
READ MORE: Benefits of Walking
Once you're energized and motivated, check out your health insurance company's website for ways it can help you save money on your next effort. Then, check with your boss about any wellness initiatives your company has to save you money on fitness. Finally, make a plan today for fitness tomorrow—whether it's another walk or crunches during your favorite show. Each day you plan to be fitter is a step in the right direction.
Lacie Glover writes for NerdWallet Health, a website that empowers consumers to find high quality, affordable health care and insurance.