Hospital full of newborns become youngest members of Team USA
NEWYou can now listen to Fox News articles!
The winning spirit of Team USA from Pyeungchang is reaching the tiniest Americans in Pittsburgh, Pa., with staff at UPMC Magee-Womens Hospital dressing up newborns like champion athletes.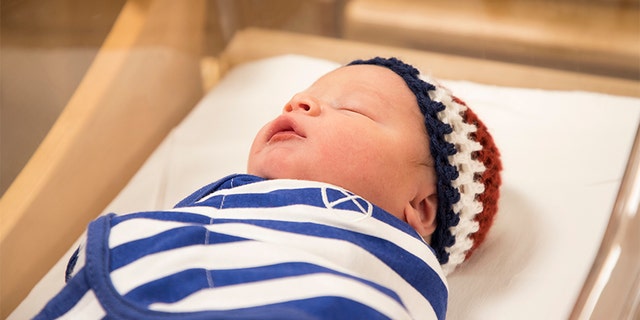 Sporting little caps, knit by a nurse, and blankets with stars and stripes, the unit is celebrating America's performance in the Olympics.
CLICK HERE FOR OLYMPIC COVERAGE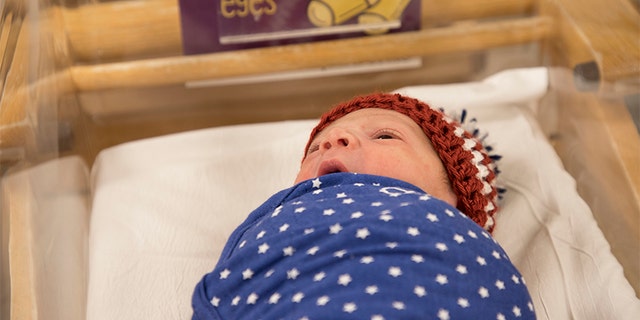 According to ABC, there was a baby competition for "best napper," "strongest lungs," "longest eyelashes" and "most hair."
"It was really fun to see the awards all being handed out and to hear all the different babies' names and what characteristics that they might have won for," one mother, Amanda Ciccone, said.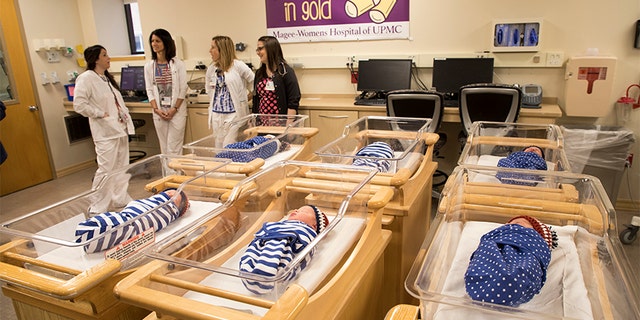 "I think we definitely have a future athlete on our hands," the father, Dan, said. "He kicks like he wants to play soccer!"
UTTER CUTENESS! DOWN SYNDROME BOY STEALS GERBER EXECS'HEARTS IN PHOTO CONTEST
Jeff Hodges, the chief nursing officer at UPMC, said the staff loves having events that engage new families. "It's a fun time for them … it just adds a little excitement and a little buzz to the unit."
Hodges explained how the "competition" aims to help parents "remember this very special moment that they have … this is just something special that we can do for our patients."