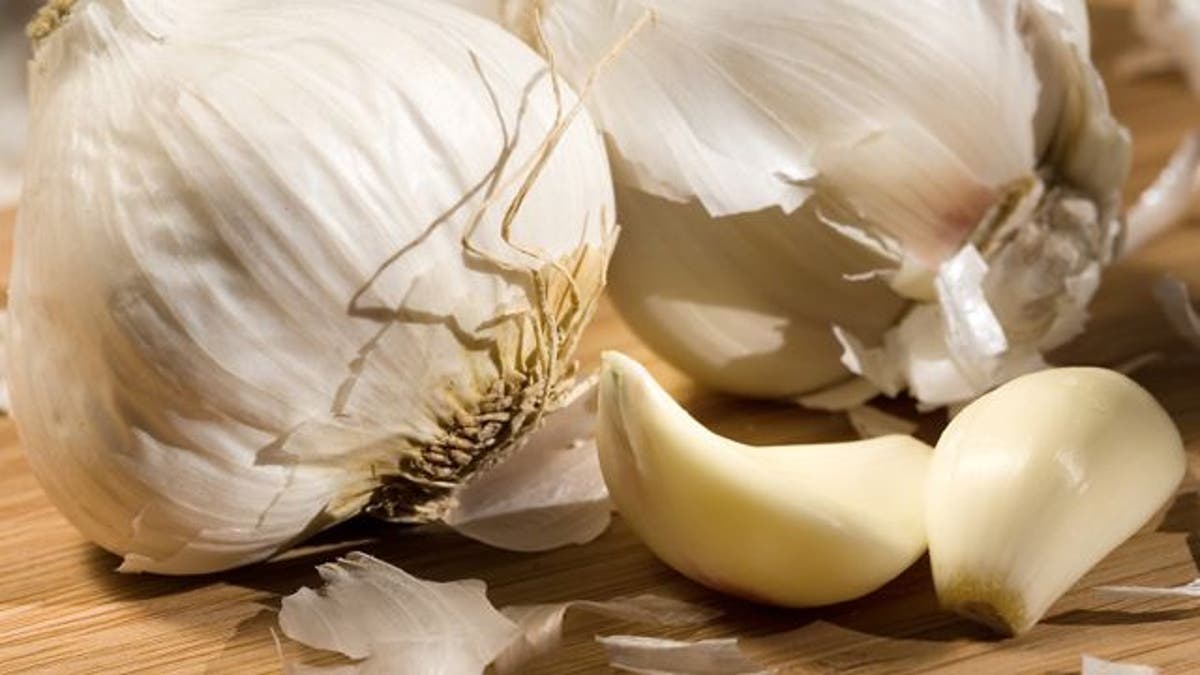 Have you ever noticed that many savory recipes call for the same vegetables such as garlic, carrots and onions? These flavorful vegetables are called aromatics and while they are great for bumping up taste they offer terrific health benefits, too.
Garlic
What would a savory dish be without garlic? This strong allium can be enjoyed cooked, sautéed, fried or added to a dish raw. Garlic not only imparts a distinctive taste it also promotes a healthy immune system, reduces the buildup of plaque in the arteries, and has potent cancer-fighting agents. So be bold and pile on the garlic for a healthy boost!
Carrots
This pantry staple is part of a mirepoix (carrots, celery and onion) used so famously in French cooking. Carrots are a great source of fiber, potassium, vitamins C and B, plus they are rich in beta-carotene. These nutrients make carrots helpful for boosting your immune system, promoting eye health, and they even help fight off certain age-related diseases. Tip: For better beta-carotene absorption cook your carrots instead of eating them raw.
Celery
This "negative-calorie" veggie is a dieter's best friend, and health-minded cooks love it too because celery contains quercetin - a flavonoid with anti-inflammatory properties that helps protect your heart. Celery also has vitamins A, C, K – not to mention potassium, which helps regulate blood pressure and alleviate water weight bloating. So go ahead and chop up some celery and get down to some delicious, healthy cooking!
Ginger
A little ginger adds a burst of exotic flavor to any dish. Use it often because ginger contains gingerol, a powerful antioxidant that helps fight off free radicals, plus it has vitamin C, magnesium and potassium. Grated, chopped, diced, and steeped in boiling liquids, ginger is incredibly versatile. Tip: Ginger is known the world over as an effective natural remedy for nausea.
Peppers
No aromatic veggie adds color and flavor quite like peppers, which come in green, red, yellow or orange varieties. Not only do they lend a smoky robust flavor in cooking, peppers are packed with vitamins and minerals, too. Brightly colored peppers are rich in potassium along with vitamins A and C. Peppers can help lower blood pressure, relieve bloating and it's a nice bonus that they contain disease-fighting antioxidants. Tip: For a more pronounced flavor go for red and orange peppers and for a more subtle flavor use the green variety.
To get the most flavor out of aromatics use fresh veggies. Frozen vegetables often have more water in them, which can dilute the flavor. To make sure your mix of aromatics cook evenly in a recipe, be sure to cut the harder aromatics such as carrots, parsnips and peppers in to smaller pieces of the same size.
For more tips, delicious high fiber meal plans, recipes, and proven ways to lose weight and look great, check out my new book The Miracle Carb Diet: Make Calories and Fat Disappear – with Fiber!
Tanya Zuckerbrot MS, RD, is a registered dietitian in New York City and author of the Miracle Carb Diet: Make Calories and Fat Disappear – with fiber as well as the bestselling Follow Tanya on Facebook, Twitter and LinkedIn, and visit her website Ffactor.com.