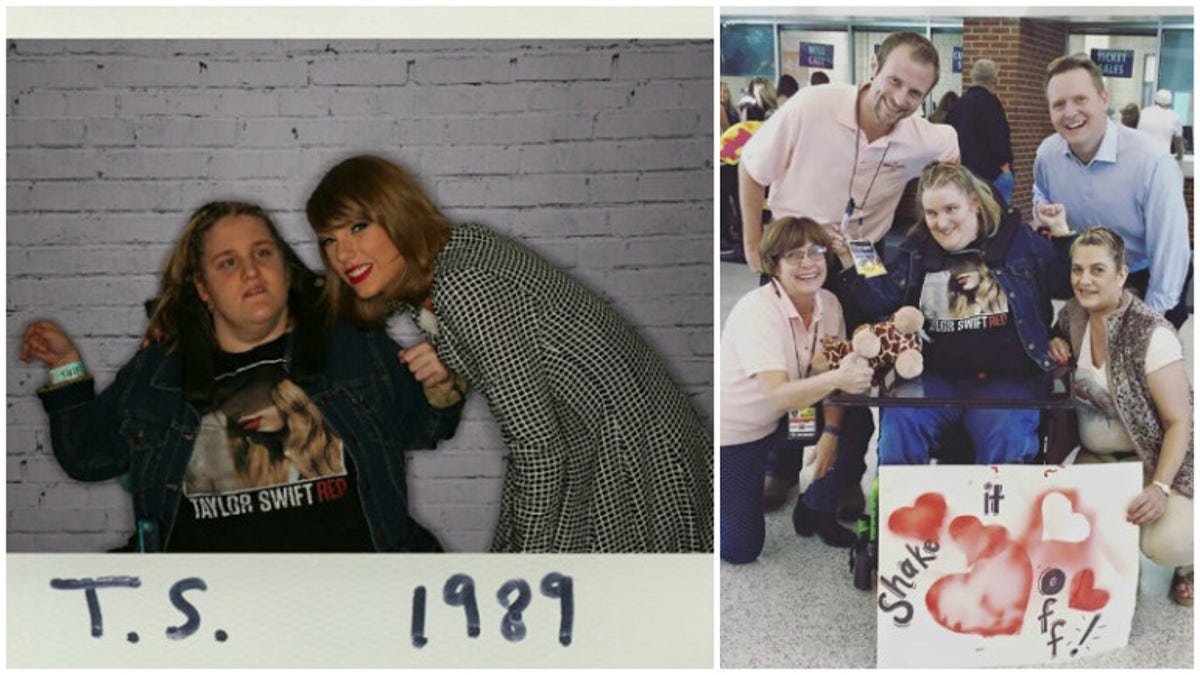 A North Carolina girl who said Taylor Swift's music helped recover her memory met the pop star on Wednesday.
Charli Robertson suffers from cerebral palsy. In fall 2012, she endured a severe seizure that erased her memory. According to My Fox 8, as doctors started losing hope her mother started playing Swift's music. Robertson's memory immediately started to return.
"She helped me bring my memory back," Robertson told MyFox8. "It's not physically she saved my life but mentally she did."
Robertson's story went viral when she was a high school senior. Her high school English teacher contacted Fox 8 and local radio hosts from 93.1 helped make her wish to meet Swift a reality.
Robertson met Swift backstage before her 1989 World Tour performance in Greensboro, North Carolina.
"I told her 'thank you' and she said she remembered hearing about me and my amnesia," Robertson told MyFox8. "She called me her sweetheart."