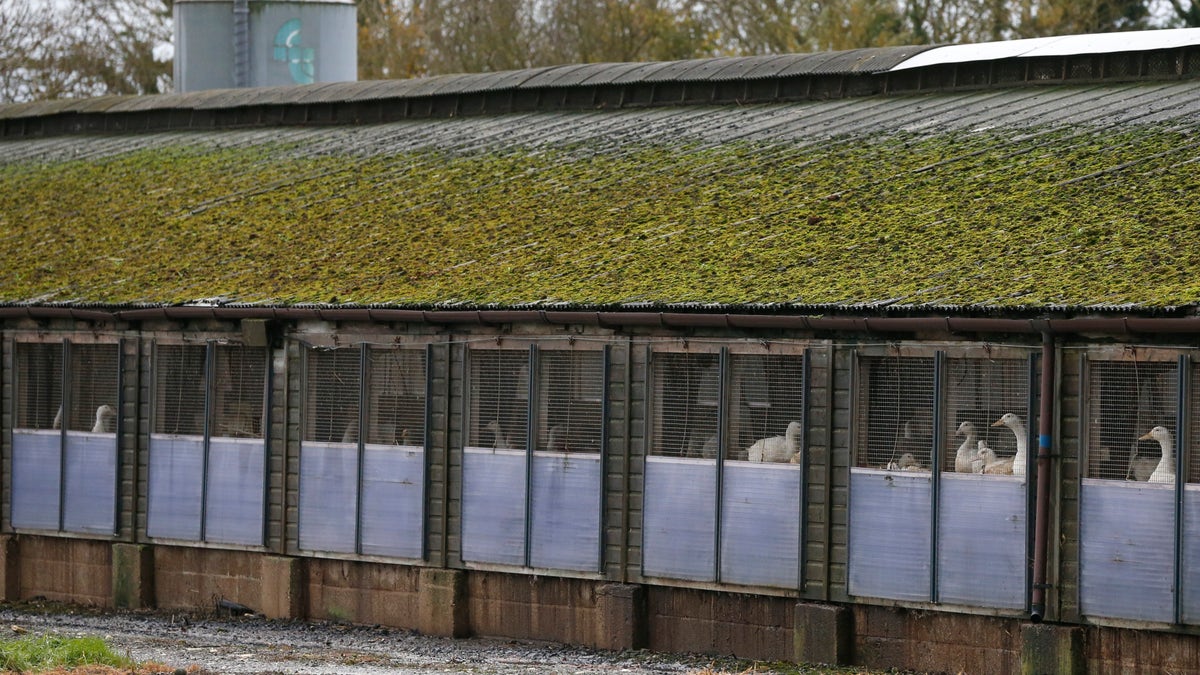 Farm poultry in German regions with a high risk of contact with migrating wild birds must be kept inside farm buildings to protect against the risk of contracting bird flu, German authorities said on Monday.
The decision was taken by federal and state authorities after case of bird flu was found in a wild duck on Saturday, the state government of North Rhine Westfalia said in a statement.
The first case of H5N8 bird flu in Germany was confirmed on Nov. 4 on a poultry farm in Mecklenburg-Vorpommern in east Germany. Dutch health authorities were on Saturday destroying 8,000 ducks to prevent the possible spread of bird flu, which has infected three farms in a week in the Netherlands, a leading poultry and egg exporter.
Tests showed the bird flu viruses found in Germany, the Netherlands and Britain are similar to one that devastated poultry flocks in South Korea earlier this year, the World Organization for Animal Health (OIE) has said.
South Korea had to slaughter millions of farm birds to try to contain the outbreak.
Migrating birds are being investigated as a possible source for the European infections.
Mecklenburg-Vorpommern has already ordered that all poultry remain inside farm buildings regardless of whether they have a high risk of contact with migrating birds.
More humane free-range farming methods introduced in recent years, with poultry allowed outside, have increased the risk that farm poultry can contract diseases from wild birds.