Freezing the 'hunger nerve' could help with weight loss, new study finds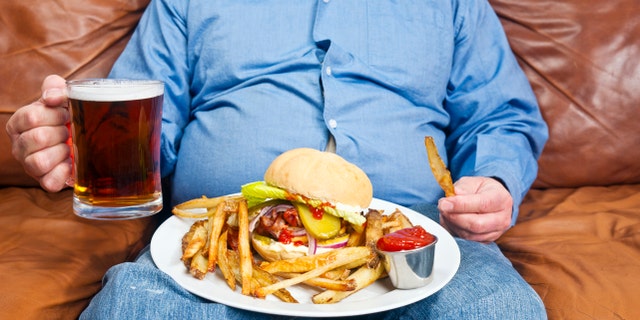 Ever wish you could shut off your appetite? Doctors may have found a way to freeze a nerve in the back that carries hunger signals to the brain and reduces appetite, according to a report from ABC News.
Doctors from Emory University School of Medicine studied people who were "moderately" to "severely" obese to see if there is a connection between the "hunger nerve" and one's ability to lose weight — and keep it off.
The "hunger nerve," also called the posterior vagal trunk, signals your brain that you're hungry when your stomach is empty.
STUDY FINDS OBESITY ROBS THE TONGUE OF TASTE BUDS IN MICE
"Ninety-five percent of people who embark on a diet on their own will fail or gain their weight back at the six- or 12-month mark," said lead researcher Dr. David Prologo in a news video release. "The reason for this is the body's backlash to the calorie restriction," the interventional radiologist added.
Doctors were able to shut down the signal of the "hunger nerve" in 10 patients by surgically inserting a needle into the patient's back, freezing the nerve for two minutes, with the guidance of live images from a CT scan.
In seven, 45 and 90-day follow-up visits, patients reported a decreased appetite at each clinic appointment, with an average weight loss of 3.6 percent along with a 13.9 percent decrease in BMI numbers.
CHILDHOOD OBESITY IS WORSE AMONG 2-5 YEAR OLDS
Melissa, who was the first patient, said in a news release video, "I had struggled with weight since my 6-year-old was born ... and I'm constantly rebounding [with various weight-loss programs]."
She said that after the procedure she is "literally never hungry."
"I'm not eating because I'm bored," she said. "It's gradually coming off, so now I know it's not going to come right back on like all the previous diets that I've tried."
The study was presented at the Society for Interventional Radiology Conference this week in Los Angeles.
Prologo and his team plan to do a larger trial to better understand if the procedure works in a lasting way.