Fox on Sex: Why Phone Sex Is Just as Good as the Real Thing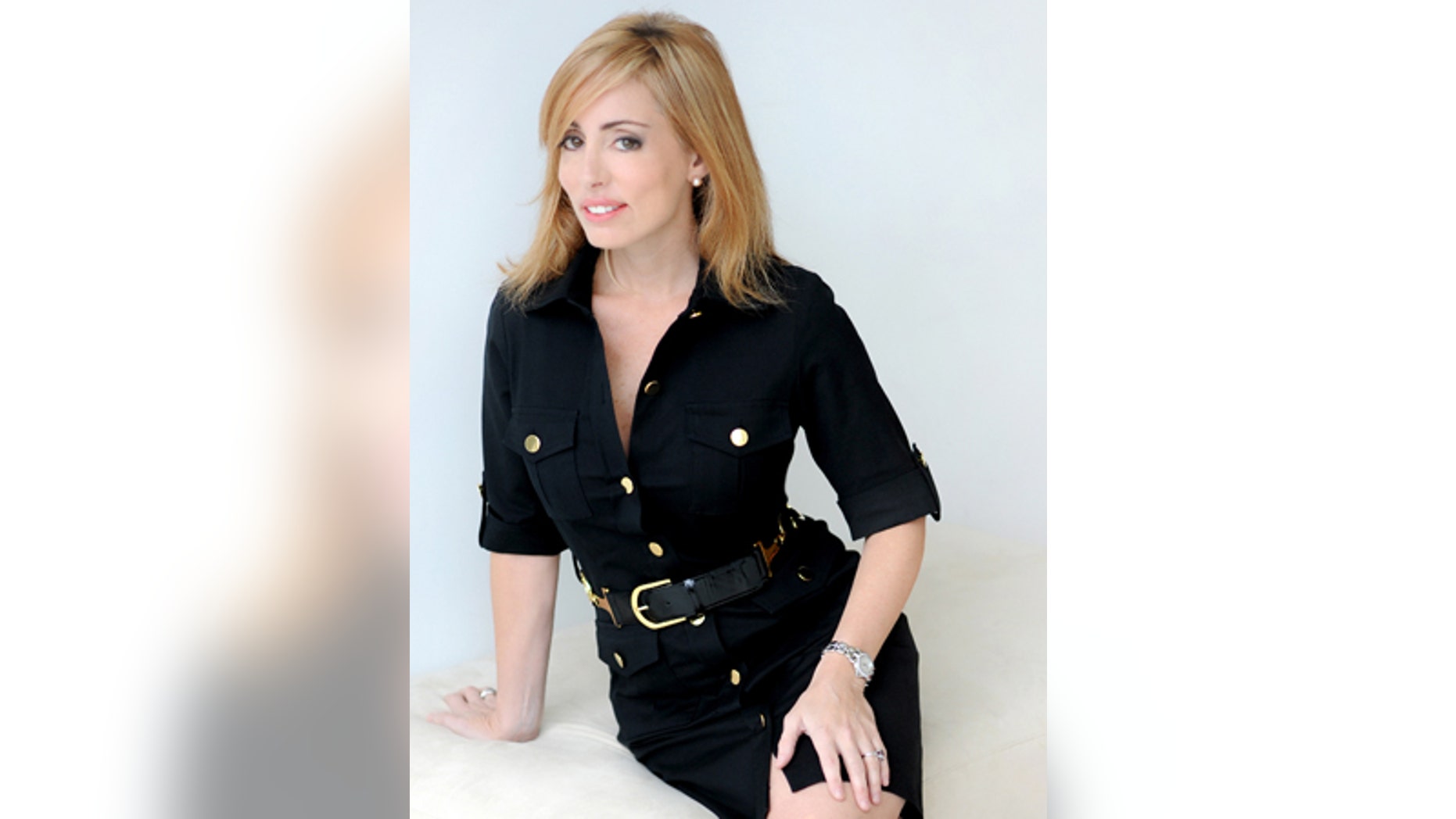 Ring my bell.
Dial me, baby.
Even when you're close to home, phone sex can fire things up.
Phone sex has gotten a bad rap. It has sadly been relegated to 900 numbers and the desperately lonely and separated. But it's time that phone sex was brought back to its rightful glory. It's a great way to connect with a partner even if you both are in town and live in the very same home.
It might sound crazy, but it makes sense if you think about it. Most of us spend the majority of our days away from our partners. And then when we are back together, it's after a long, stressful day at work with dinner waiting to be cooked, kids waiting to be bathed and dogs waiting to be walked.
It's hard to bring the sexy back when that's what you come back home to every day. That's where phone sex comes in.
You see, part of the problem with not being able to connect with your partner after a long day is that you have not only been physically separated, but also mentally separated. If you do talk on the phone, it's likely about who's going to pick up the dry cleaning or where you should make dinner reservations for the weekend.
But when you're apart, it's actually the ideal time to connect. Stay with me now. It can be hard to jump right into "Come on, baby, light my fire" the minute you walk in the door. Even with a partner you adore, it can feel a little scary or silly. But on the phone, freedom reigns. And it doesn't necessarily have to be talking on the phone; it could be texting, IMing or e-mailing.
But, be aware, e-mail never dies and texts and voice messages have a way of popping back into your life at the least opportune times – ask Tiger Woods or Jesse James. Even if it's your partner you're whispering not-so-sweet nothings to, you still don't want them broadcast to the whole universe – or even just your own family and friends, for that matter.
So ... my weapon of choice is the telephone, talking directly to my partner, where the only risk is someone overhearing and there is usually somewhere to be found that's out of earshot of any nosy neighbors. Now here's where the fun starts. Phone sex can be anything from, "I can't wait to get my hands on you tonight" to "Right now, I'm using my tongue to find my way from your knees to your nose."
You can play out entire scenarios or you can just tease your partner about what's awaiting him or her at home that night. Entire scenarios can be especially fun when you're home with total freedom to do and say as you please and your partner is squirming in his or her seat at work just hoping no one can hear the naughty nurse on the line.
"I've been a very bad nurse today, baby."
"Oh really?"
"Uh, huh. I haven't been paying any attention to my patients today."
"You haven't?"
"Nope. I've only been paying attention to myself."
"What do you mean?"
"Well, right now I'm naked in front of the mirror examining my…"
You get the idea. So, while you talk away and maybe even get down to a little "self-service" while you're at it, all your partner can do is listen and long for you.
If that's a little much for you, you can simply say, "I miss your mouth" or "Where do you want me to touch you first?" — just to get your partner in the mindset you want him or her in when you're both together again.
Why bother? Well, that's easy.
1. Phone sex relieves stress. It can take your mind off things that are doing nothing but driving you crazy and instead put you in a happier – and naughtier – state of mind.
2. Phone sex takes care of the heavy lifting. Sometimes the hardest part about getting down to it is getting started. Dirty little chats throughout the day can give you a great head start.
3. Phone sex brings you closer. Secrets can be bad. But in this case, they are good. Very good. Having a little something that's just between you and your partner can make you feel like it's the two of you against the world. Very sexy.
So, whether you opt for the long version...
A flight attendant and a First Class passenger: "Would you like to watch tonight's film…or me getting out of this silly uniform?"
A waiter and a diner: "Shall I tell you the specials on the menu…or my specialties in the bedroom?"
A lost hiker and a park ranger: "Would you like me to guide you out of the forest…or back to my cabin?"
Or the short version...
"I'm ready."
. . . It doesn't matter how cheesy it might sound in your head or out of context, in the moment, phone-based foreplay can start your engines and keep you revving until the race begins.
All you have to do is pick up the phone.
Jenny Block is a freelance writer based in Dallas, Texas. She is the author of "Open: Love, Sex, and Life in an Open Marriage." Her work appears in "One Big Happy Family" edited by Rebecca Walker and "It's a Girl: Women Writers on Raising Daughters" edited by Andrea Buchanan. Visit her Web site at www.jennyonthepage.com.