Former Playboy model with brain tumor forgoes chemo for CBD: report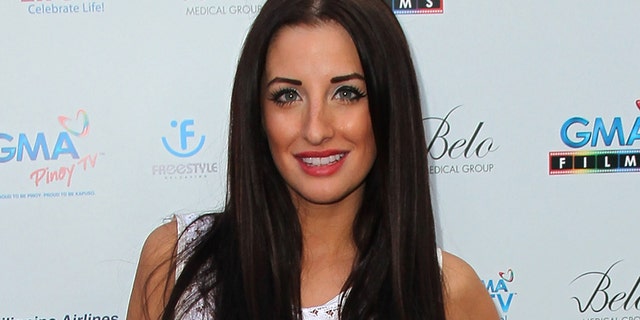 A former Playboy model who was diagnosed with brain cancer has refused chemotherapy as treatment and is reportedly using cannabis oil instead.
Kerri Parker, a 34-year-old from England, told the Daily Mirror she started using the oil after her doctors told her in September that her brain cancer had returned.
JAMES ALLISON, TASUKU HONJO WIN NOBEL FOR CANCER RESEARCH
She said health professionals "wanted [her] to have 10-12 cycles" of chemotherapy and that was her best chance at survival, but told her "no one with brain cancer has managed to have the full lot."
The former Miss United Kingdom, who previously had a tumor removed from her brain, said that while she "know[s] using cannabis means I could be put in prison ... I truly believe it is the only chance I have of survival."
Parker said she'd prefer for her hair not to fall out — a common side effect of chemotherapy — nor does she want her "face burned from radiotherapy."
"I train daily, run a model academy and a nutrition business and I don't want cancer to affect all of this," she told the Mirror.
POLICE OFFICER DIAGNOSED WITH BRAIN CANCER RETURNS TO FORCE
According to the American Cancer Society, there have been no studies to determine the impact marijuana or hemp oil has on people. However, scientists have recently reported "that THC and other cannabinoids such as CBD slow growth and/or cause death in certain types of cancer cells growing in lab dishes."
The model said, "Cannabis has helped many others with cancer. I'm willing to put faith in it too. I can't imagine any judge would convict a girl for using cannabis to save her life. It's a risk I'm ready to take."