Police officer diagnosed with brain cancer returns to force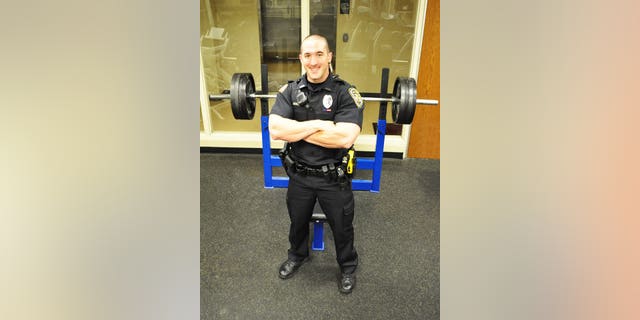 A police officer in Illinois made his triumphant return to the force two weeks ago, just seven months after being diagnosed with brain cancer. Dixon Police Officer P.J. Ginn said that his trouble started with migraines and double vision.
MASSACHUSETTS FIRE DEPARTMENT WELCOMES 9 BABIES IN 1 YEAR
"They referred me to my family doctor and they did an MRI and that's how we found that I had a tumor, basically, in the center of my brain," he told MyStateLine.com.
He was officially diagnosed with pineal parenchymal tumor of intermediate differentiation (PPTID), and underwent surgery and radiation. According to the news outlet, he will find out in October how the tumor responded to treatments, but said that the support he received from his fellow officers and family helped keep his spirits high and made him eager to return to work.
"It's just something that I want to keep doing," Ginn told MyStateLine.com of his career. "So, that was one of the first things that came to my mind: whether or not I'd be able to do police work."
A fish fry was hosted in his honor at a local church, and the booster club helped fundraise during a recent football game. Once he was medically cleared and returned to the force, his fellow officers had a surprise planned. On Sept. 14, Ginn responded to a call for service at Dixon High School and found himself being cheered by thousands in the gymnasium.
SISTERS DIAGNOSED WITH RARE DISEASE WEEKS APART RECOVERING FROM BRAIN SURGERIES
"You know, for a bad diagnosis, it's really been a super positive experience, just because of all the support from my friends and family and even people I don't know on a personal level," he said.