Former classmate donates life-saving kidney to man nearly 50 years after graduating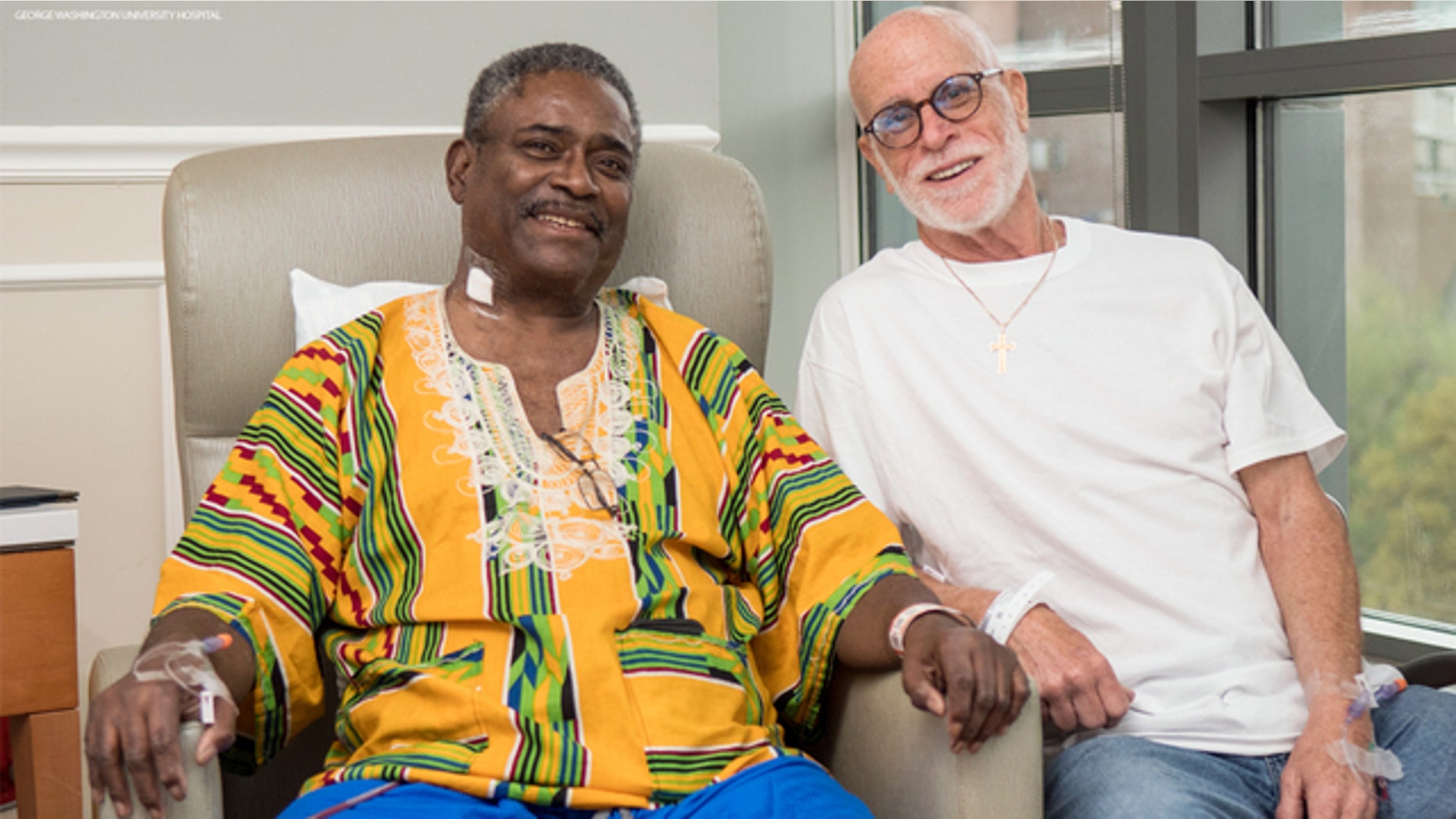 A pair of former classmates who hardly knew each other while in school 50 years ago reunited recently, but it wasn't to reminisce or catch up -- it was for a life-saving transplant that has bonded the pair for life.
Kenneth Walker, who was working as a bureau chief for National Public Radio in South Africa before his health issues brought him back to the U.S., was on several waiting lists for a kidney transplant when he decided to take matters into his own hands, Fox 5 DC reported. With his health failing, he sent a message to his Archbishop Carroll High School class list to see if anyone would be willing to get tested.
"It is nearly impossible for me to come to terms with what I must ask of you, and that is your help in finding a kidney donor so that I can have a chance to improve my quality of life – and perhaps even to extend it beyond the expected span of a dialysis patient," Walker wrote, in part, to his classmates last November.
7-YEAR-OLD BOY RECOVERING AFTER 5-ORGAN TRANSPLANT SURGERY
Charlie Ball, who is living in California, was moved by the email and responded within 15 minutes of receiving it.
"It didn't take me any time at all to say, 'I'll go take the tests, what's the worst thing that could happen,'" Ball told the news site.
Ball was found to be a match and five months later, the pair underwent a successful transplant surgery at George Washington University Hospital.
"This is just a blessing beyond measure," Walker told Fox 5 DC. "I began to have a gradually increasing sense of well-being that became a sense of euphoria, and so I started to interrogate it and realized it might be as simple as having the first pain-free day in over a year."