Former addict buries self alive in drug awareness campaign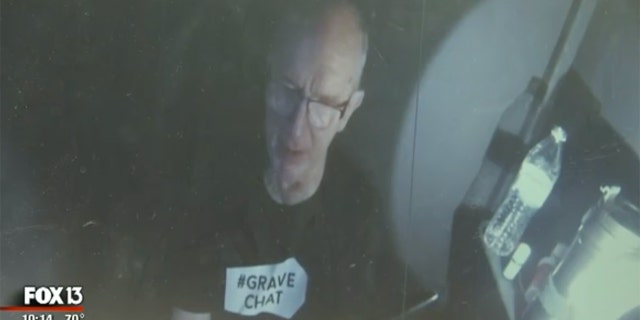 A former addict has been buried alive outside of a Florida church since Sunday in a bid to raise awareness for drug addiction and to help others kick their habit. John Edwards, an Ireland native, has been clean for 27 years and has buried himself alive in a makeshift coffin two other times.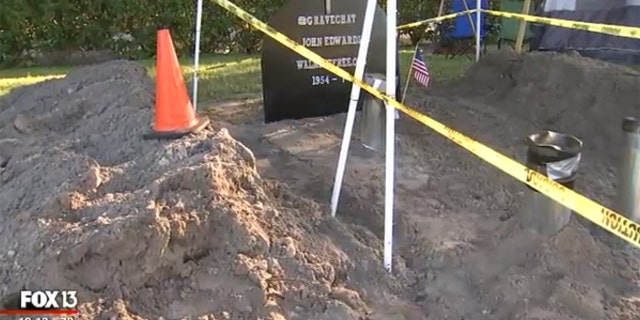 "I'm raising my voice up to bring hope to the people," Edwards, 62, told Fox 13, from underground.
Edwards is currently in a 3-ft. by 3-ft. by 8-ft. box that was outfitted with two tubes for air, food and waste, as well as a bed and technological accessories needed to live-blog and broadcast. He's been keeping supporters updated on the website, Walking Free, and chronicling his experiences on Facebook Live using the hashtag #Gravechat.
TOP CANCER DOCTORS HAVE SOME ADVICE ABOUT ALCOHOL
"I'm determined to bring a message of hope," Edwards told the Miami Herald during a Facebook Live interview. "I pray to God to give me the strength and the perseverance to offer words of wisdom and affirmation from the grave."
While his previous two campaigns took place overseas, he has been buried outside the River at Tampa Bay Church since Sunday, with plans to come back up on Tuesday. Having faced his own health battles as a result of his addictions, including cancer and a liver transplant, he hopes his campaign goes viral to prevent the same from happening to others.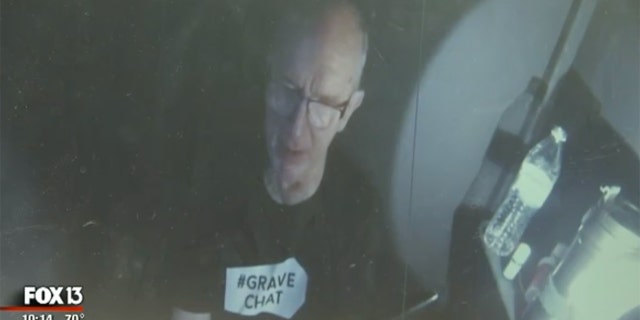 "I'm desperate to reach people whose lives are broken," Edwards told the Miami Herald.
FLAKKA, DRUG THAT MAKES PEOPLE BARK AND STRIP, WREAKS HAVOC IN MIDWEST, SOUTH
Jayson Williams, the church's associate pastor, told Fox 13 that they hope others struggling reach out to Edwards and are encouraged to seek help.
"We're saying, look, if you have problems with drugs or alcohol or depression, we're here as a beacon of hope to come and to give people a better future," Williams told the news outlet.
According to the Centers for Disease Control and Prevention (CDC), opioids alone were involved in 33,091 deaths in 2015, with the amount of overdoses quadrupling since 1999.