Flu outbreak already reported in 36 states, CDC says
As many as 36 states across the U.S. have reported widespread influenza activity already, but epidemiologists say it is too soon to say how bad the flu season will be this year.
The early start of the outbreaks, which usually see a peak in February, is attributed to the low efficacy of the vaccine and possibly the cold temperatures gripping much of the country.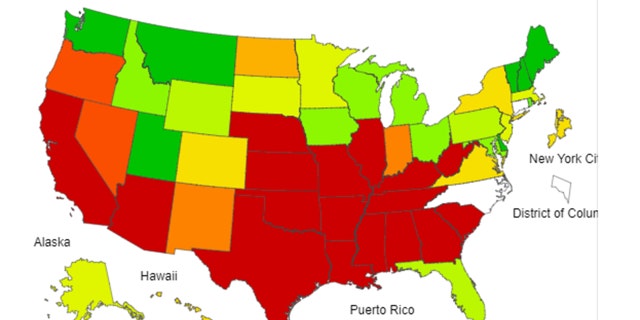 According to the Centers for Disease Control and Prevention (CDC), the strain H3N2 is responsible for the majority of the deadliest cases reported this season.
"It's just one of those years where the CDC is seeing that this strain of flu is only somewhat covered by the vaccine that was given this year," said Jennifer Radtke, manager for infection prevention at the University of Tennessee Medical Center in Knoxville, as quoted by USA Today.
"They're seeing that it's anywhere from 10 percent to 33 percent effective, so any time there's a mismatch between the vaccine and the circulating strain of the flu, you're going to see more cases."
In the last week of 2017, 21 states experienced high influenza activity and another five qualified in the moderate range.
So far, more than 30 people have been reported dead from the flu this season, USA Today reported. At least 11 people younger than 65 have died in California, while North Carolina has reported 12 deaths and South Carolina seven.
According to CDC data, the flu virus has caused between 9.2 million and 35.6 million illnesses in the U.S. each year since 2010. Those cases resulted in between 140,000 and 710,000 hospitalizations, and between 12,000 and 56,000 deaths each year.