Fitbit being sued for faulty heart rate tracking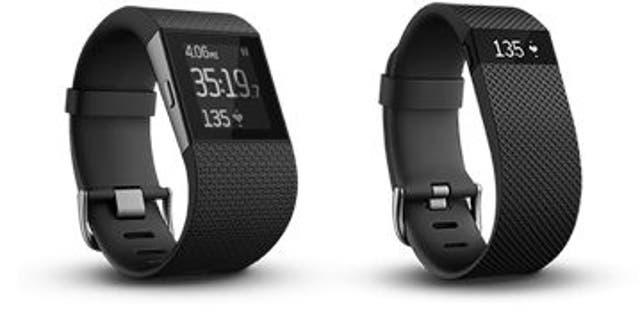 NEWYou can now listen to Fox News articles!
Fitbit, the popular brand of fitness trackers, is facing a class-action lawsuit over faulty heart rate monitor results.
According to Engadget, the devices' problems occurred with inaccurate and dangerously low BPM numbers. The devices were Fitbit's wrist-based heart monitors, "Charge HR" and "Surge," which are sold for around $150 and $250, respectively, and are advertised as continuously and accurately monitoring heart rate. In the suit filed Tuesday, plantiffs argue that false advertising could be potentially dangerous for users' health.
In one of the three cases described in court documents, the user's personal trainer recorded a 160 bpm heart rate, but her Charge HR Device read 82 bpm. Had she continued with hard exercise at this incorrect, low rate, they may have reached the maximum recommended heart rate for her age, risking the health of plaintiff Teresa Black, of Colorado.
Plaintiff David Urban, of Wisconsin, claims his Surge consistently underreported his heart rate by 15 to 25 bpm and never displayed a reading above 125 bpm, according to Ars Technica. Urban has a family history of heart disease and bought the device to ensure his heart rate did not exceed his doctor's recommendation of 160 bpm.
According to the lawsuit, a board-certified cardiologist compared the Fitbits' heart rate readings with those of an electrocardiogram (ECG) and reportedly found that, for heart rates above 110 bpm, the devices were incorrect by an average of 25 bpms, with some off by as much as 75 bpm, Ars Technica reported.
Fitbit sent a statement to Ars Technica, writing that they do not believe the case has merit.
"Fitbit stands behind our heart rate technology and strongly disagrees with the statements made in the complaint and plans to vigorously defend the lawsuit," the statement reads. "Fitbit is committed to making the best clip and wrist-based activity trackers on the market."
They also note that the devices are meant "to help [users] reach their health and fitness goals, and are not intended to be scientific or medical devices."
In May, a lawsuit was filed against Fitbit, claiming the devices overestimate sleep.