First ever MRI video captures baby's birth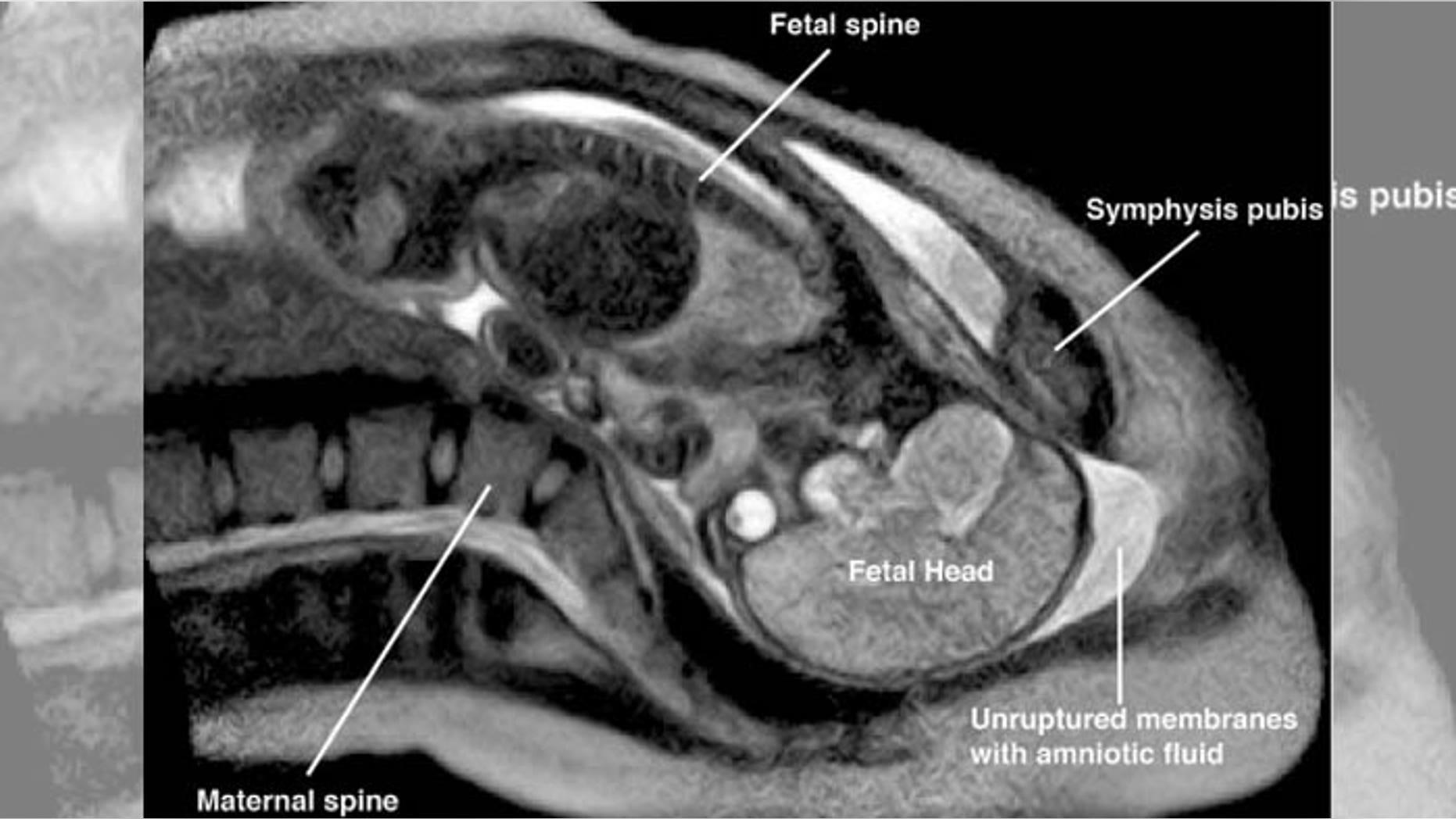 Scientists have released the world's first ever magnetic resonance imaging (MRI) video showing the birth of a child from the womb, Medical Daily reported.
While the recorded birth occurred in December 2010, the researchers – from Charité University Hospital in Berlin – had only released pictures from the MRI video.  The study and video were published recently in the American Journal of Obstetrics & Gynecology.
The 30-second clip reveals the second stage of labor in which the mother must actively push the fetus from her womb.  Taken from the side view of the uterus, the video shows the fetus as it descends down the birth canal.  However, the recording was stopped just as the newborn's head emerged, so that the child's ears would not be exposed to noise from the MRI.
The technique involves stringing together repeated MRI images of the same part of the body to create the final cinematic video.  The method was first used by researchers from Imperial College London to record unborn twins, hoping to study a complication in which twins sometimes receive more of the mother's blood supply, according to New Scientist.
The team of researchers from Berlin, led by Christian Bamberg, said they hope the video helps scientists to better understand the relationship of the fetus and the mother's pelvis during the birthing process.