FDA launches mobile app competition to aid opioid abuse epidemic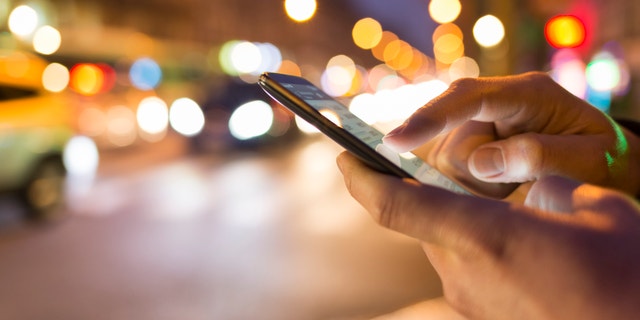 Federal health officials are asking the public for mobile app designs that would help connect opioid abusers to carriers of the prescription drug naloxone, which can help reverse overdose. In 2014, 2 million Americans were dependent on opioids and 28,000 died of opioid overdose, according to the Substance Abuse and Mental Health Services Administration.
The Food and Drug Administration (FDA) launched the 2016 Naloxone App Competition on Monday to recruit "computer programmers, public health advocates, clinical researchers, entrepreneurs and innovators from all disciplines" to create apps that would aid in the nationwide opioid abuse epidemic, according to a news release.
"With a dramatic increase in the number of opioid overdose deaths in the U.S., there's a vital need to harness the power of new technologies to quickly and effectively link individuals experiencing an overdose— or a bystander such as a friend or family member— with someone who carries and can administer the life-saving medication," said FDA Commissioner Dr. Robert M. Califf. "Through this competition, we are tapping public health-focused innovators to help bring technological solutions to a real-world problem that is costing the U.S. thousands of lives each year."
According to the Centers for Disease Control and Prevention, naloxone accessibility nearly tripled between 2010 and 2014, but individuals and their loved ones may not always have the life-saving drug on hand or know where to get it in the event of an overdose.
"The goal of this competition is to develop a low-cost, scalable, crowd-sourced mobile application that addresses this issue of accessibility," Dr. Peter Lurie, associate commissioner for public health strategy and analysis at the FDA, said in the release. "Mobile phone applications have been developed to educate laypersons on how to recognize an overdose and administer naloxone, and to connect bystanders with individuals in need of other medical services, such as CPR. To date, however, no application is available to connect carriers of naloxone with nearby opioid overdose victims."
The competition is part of the FDA's Opioids action Plan and the U.S. Department of Health and Human Services' Opioid Initiative.
Registration for the competition ends Friday, Oct. 7. For more information, visit FDA.gov.