FDA approves Relypsa's drug to treat high potassium levels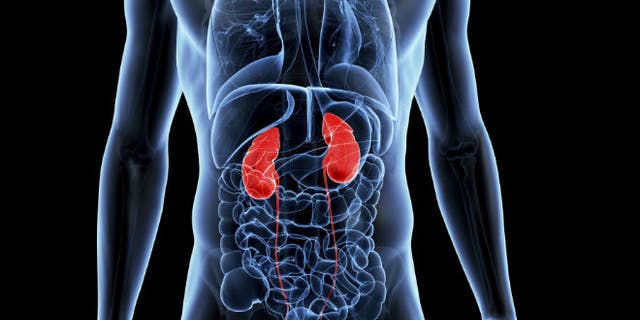 The U.S. Food and Drug Administration approved Relypsa Inc's drug to treat potentially fatal levels of potassium in patients with chronic kidney disease or heart problems.
The drug, Veltassa, is designed to treat hyperkalemia, a chronic condition characterized by excessive potassium levels in the blood that could lead to dangerous changes in heart rhythm.
Relypsa's shares were up 2.1 percent in after-hours trading on Wednesday. The stock fell as much as 23 percent in regular trading ahead of the expected announcement.
Veltassa, a powder that patients mix with water and take orally, binds potassium in the gut and pushes it out of the body.
However, it carries a warning as it also binds many other oral drugs, which could potentially decrease their absorption properties and reduce their effectiveness, the agency said on Wednesday.
The warning recommends taking the drug and any other oral medication at least six hours apart.
Cowen and Co analyst Cristina Ghenoiu said ahead of the FDA's announcement that Veltassa could generate $1 billion in peak annual sales.
RAASi inhibitors, the current standard of care for chronic kidney disease and heart failure can sometimes increase potassium levels.
Veltassa will be able to address about 2.4 million patients in the United States who suffer from high levels of potassium, Wedbush Pacgrow Lifesciences analyst Liana Moussatos said.
Concordia Healthcare Corp's Kayexalate, the standard-of-care treatment approved in the United States for hyperkalemia, is not considered to be effective for long-term management by doctors and physicians.
Ghenoiu said Kayexalate will soon be taken off the market due to its severe side effects, including constipation, death of intestinal cells and gastrointestinal bleeding.
Veltassa has several advantages over Kayexalate, including better binding capacity, tolerability and compliance, Moussatos said.
Relypsa entered into a two-year co-promotion agreement with Sanofi SA in August to sell Veltassa in the United States.
ZS Pharma Inc is developing a similar drug, ZS-9.
Shares of Redwood, California-based Relypsa closed at $16.15 on Wednesday, having fallen by almost half this year.