FDA approves first genetically modified salmon for consumption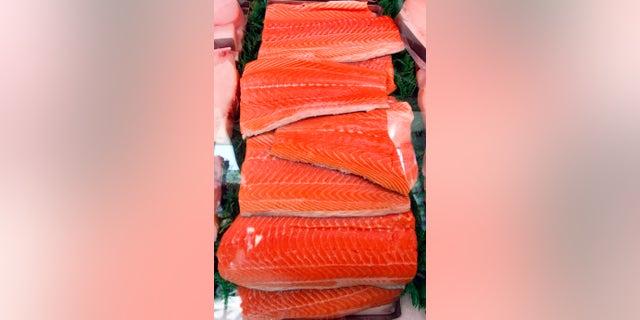 AquaBounty Technologies' salmon became the first genetically engineered animal to receive U.S. approval for human consumption, setting the stage for more such approvals.
The U.S. Food and Drug Administration said on Thursday the company's genetically engineered Atlantic salmon was as nutritious as the farm-raised ones and was safe for consumption. (http://1.usa.gov/1NFfKyd)
The company is majority owned by Intrexon Corp, whose shares rose 7 percent at $37.80 Thursday morning
"AquaBounty developed a form of salmon that grows faster and is much more efficient in the conversion of feed to protein, compared to conventional salmon," University of Edinburgh's Professor Helen Sang said.
The approval comes with the condition that the salmon be raised only in two specific land-based, contained hatchery tanks in Canada and Panama, and not in the United States.