Fast food menus not much healthier than in the past, study shows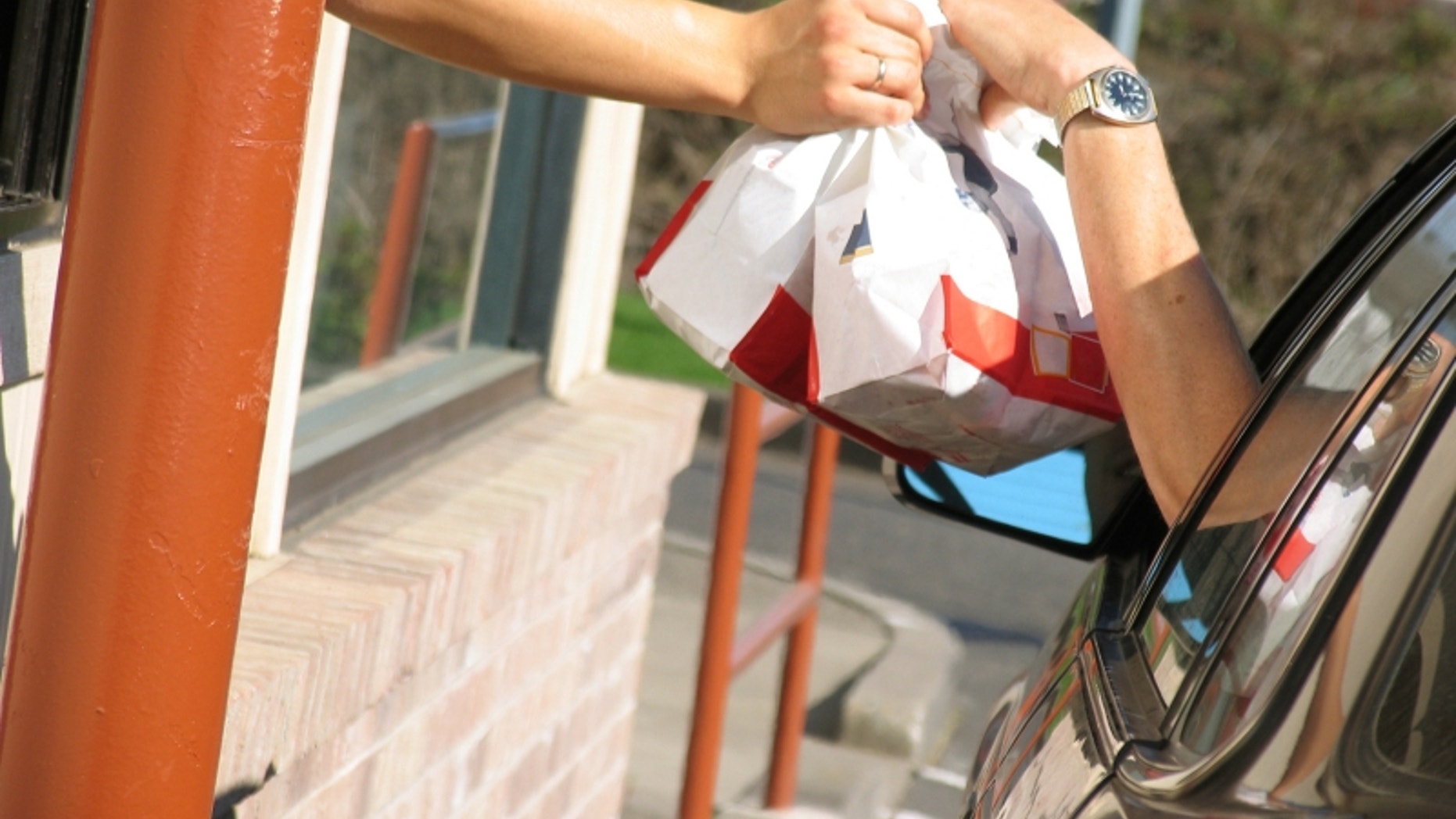 Fast food restaurants have made disappointing progress towards creating healthier menus, according to a new study in the American Journal of Preventive Medicine.
While more salads, fruits and vegetables are now offered at these establishments, many fast food chains have also increased the number of unhealthy options available – causing the overall nutritional quality of their menus to remain relatively stagnant over the years.
Researchers performed a nutritional analysis of the menus offered at the following restaurants between 1997 and 2010:

• McDonald's
• Burger King
• Wendy's
• Taco Bell
• Kentucky Fried Chicken (KFC)
• Arby's
• Jack in the Box
• Dairy Queen

Results were measured using the U.S. Department of Agriculture's Healthy Eating Index, a 100-point scale that assesses nutritional quality.
Overall, researchers said that fast food restaurants had only been able to improve their scores by three points in the past 14 years – a result that study authors found discouraging.
"I was surprised; I expected to see greater improvements," lead investigator Mary Hearst, associate professor of public health at St. Catherine's University in St. Paul, Minn., told FoxNews.com.
Some restaurants – like Kentucky Fried Chicken and Jack in the Box – improved their scores by offering more protein or grain options and lowering the amount of sugar and saturated fats on their menus.
But other restaurants, like Burger King, offered fewer sources of protein relative to their entire menu and increased levels of sodium, saturated fats and added sugars in their foods.
"These were slight increases, but it does indicate a negative downward trend over time," Hearst said.
Hearst pointed out that even though some restaurants did add healthier options to the menu, they also added more unhealthy options too.
"I did expect that total vegetables would have increased because of number of different salad options available," Hearst said. "But because it is relative to total calorie numbers, while they may have increased salads, they've increased other things that are of a high calorie."
Margo G. Wootan, author of a commentary accompanying the study and director of nutrition policy at the Center for Science in the Public Interest in Washington, D.C., wants the fast food industry to start taking more concrete steps towards improving their menus.
"You hear all these pronouncements by the fast food industry about new items adding to the menu and reformulations and efforts to reduce sodium," Wootan told FoxNews.com. "But when you look at the menus comprehensively, as these researchers did, there's been very little improvement in the nutritional quality of fast food over a long period of time."
Wootan said that restaurants need to start by changing portion sizes and introducing better calorie labeling on the menus.
"When McDonald's first opened, the hamburger, French fries and soft drink you got as an adult back then, is now considered a children's meal," Wootan said.
Fast food restaurants also need to add more appealing, healthier options to their menus, without also increasing the number of unhealthy options.
"A choice between plain, baby cut carrots and potato chips is tough...but maybe if the carrots were roasted in great spices or had an interesting dipping sauce," Wootan suggested. "Restaurants have been so unimaginative in providing healthy options."
Hearst noted that fast food restaurants have a long way to go in order to get their menus to a standard considered healthy.
"Fast food restaurants, given how ubiquitous they are, if they improved the dietary quality of the menus, it would help improve the diets of the whole country. They have a great opportunity to continue to improve," Hearst said.