Family praises 'miracle surgeon' after daughter's emergency surgery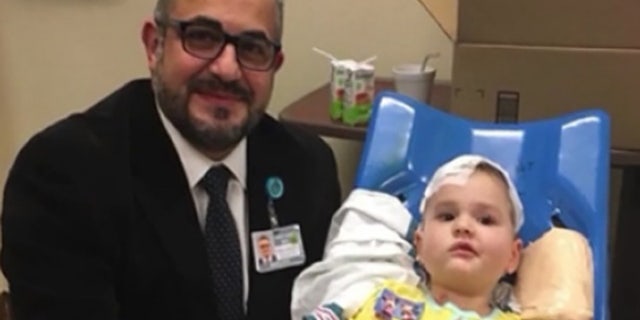 NEWYou can now listen to Fox News articles!
The family of a 4-year-old brain tumor patient are praising the "miracle surgeon" who unexpectedly gave them hope after the young girl's emergency operation, Fox 35 reported.
After Matt and Erin Tietjen learned that their daughter Lena needed radiation therapy for a brain tumor, they reportedly decided to take an impromptu trip to Disney World in Orlando, Florida, before starting treatment.
"When we got her diagnosis, we were told that without treatment, she would have three months to live and with treatment it could be up to a year," the girl's mother told the outlet.
The New Jersey family set out on the Florida trip in November, and they said they were enjoying their time in the parks until Lena got sick and needed emergency surgery. That's when she was brought to Arnold Palmer Hospital for Children and Dr. Samer K. Elbabaa, Fox 35 said.
WANT TO SET YOUR CHILD UP FOR LIFELONG HEALTH? GO WITH YOUR GUT
Upon further examination, the doctor reportedly found that the situation had changed, allowing for an operation.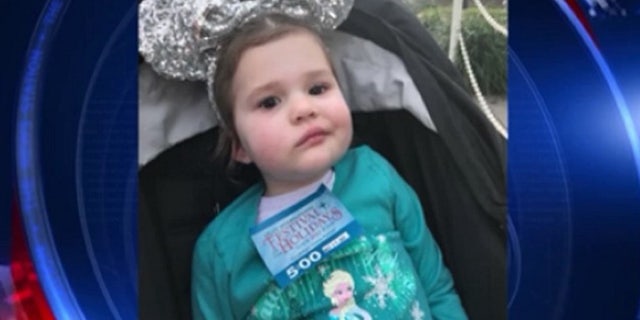 "He had told us that because of where the tumor had shifted to, that it probably was something where he could get in and operate," Matt Tietjen said. "His estimate initially was 50 to 70 percent of the total tumor could possibly be removed."
But Elbabaa managed to remove more than they thought, taking out 90 percent of the mass, Fox 35 reported. All of a sudden, the family seemed to have options.
NEW JERSEY COMMUNITY TO FINE OUT-OF-TOWN DRIVERS IN ATTEMPT TO DECREASE TRAFFIC
"What this does buy us is time with her and time to pursue all different courses of treatment, and one of those courses of treatment may be that window of opportunity or ray of light that is going to give her years instead of months," Erin Tietjen told the outlet.
And the trip that brought the family to Dr. Elbabaa may have been fate, Lena's mother told Fox 35: "When we first got the diagnosis, that very, very first day back in November in the room, the first question I asked, strangely enough, was, 'When can I take her to Disney World?' I don't know why I thought it, it just popped out of my mouth and I look back on that and I think there is a miracle in Florida for us."