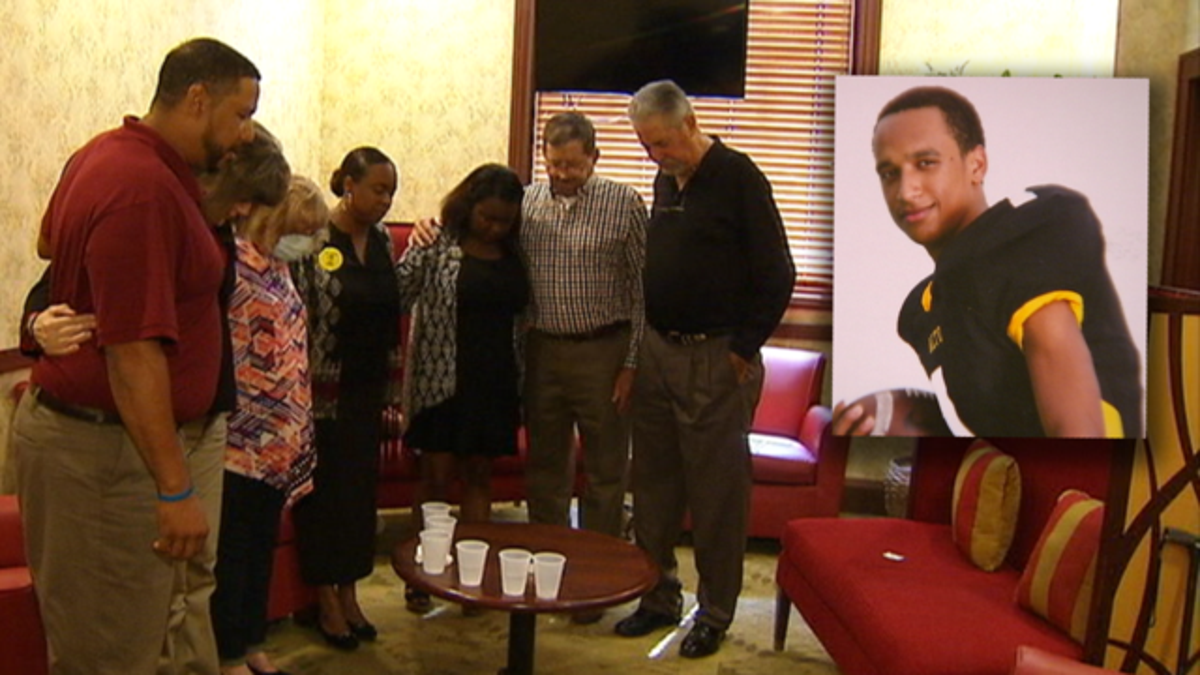 The family of a high school football player who died following a head injury has met the four people he saved through organ donation. Cam'ron Matthews was 16 when he collapsed on the sideline last October, Fox 4 News reported.
"He was just an awesome kid all the way around, and we miss him," Ronnie Matthews, Cam'ron's mother, told Fox 4 News. "But I think he had some higher work to do."
At a reunion staged at Dallas hospital where the transplant surgeries took place, Matthews and Cam'ron's sister were introduced to Charlie Robbins, who received Cam'ron's heart, Susan Sisco and Ronnie Irwin who received his lungs, and Dana Hall who received his right kidney.
"I didn't even know I'd be alive at this time," Hall told Fox 4 News. "I have two sons I'm raising. Cam not only gave me life, but he gave me life to give to my sons."
The family heard Cam'ron's heart being in Robbins chest, and the group has declared each other extended family. They made a vow to stay in touch.
"From the time I saw Cam and found who he was, I love him," Sisco told Fox 4 News. "I think about him every day. I think of you all every day."