Voucher program may reduce organ transplant waitlist, save lives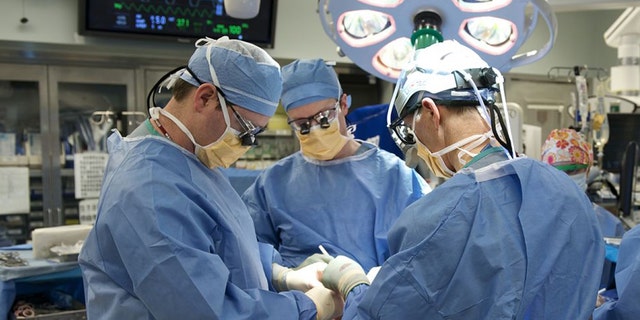 An emerging voucher program that allows relatives to preemptively donate their kidneys to a potential loved one in need is slated to roll out in at least 10 U.S. hospitals.
The program, developed at the University of California, Los Angeles (UCLA), aims to revolutionize the organ donation system and save lives. According to the National Kidney Foundation, over 20 million people are living with chronic kidney disease and more than 100,000 are awaiting a kidney transplant. An average of 13 people die each day waiting for a kidney donor match.
"This is groundbreaking and could completely change the field of transplantation," Dr. Jeffrey Veale, a transplant surgeon who helped start the program at the Ronald Reagan UCLA Medical Center, said in a press release. "The demand for a kidney transplant is tremendous, but with this program, I would argue that, for the first time in history, we can actually start reducing the number of people who are on the waiting list."
Howard Broadman, a patient whose grandson was born with only one kidney that was not fully functioning, inspired the voucher program.
"I was 64 at the time, and my grandson was 4," Broadman said in the release. "I knew my grandson would eventually need a transplant, but by that time I would be too old. So, I came up with the voucher idea."
Veale said Broadman's case isn't usual.
"Sometimes, patients may be heading toward transplantation in the next few years, but it would be more convenient for a friend or family member to donate a kidney now," Veale said in the release. "A friend or family member could donate a kidney now, before a major anticipated life event— such as traveling, changing employment or getting married— and their intended recipient who is nearing dialysis would receive a gift certificate to redeem for transplantation when needed."
The American Society of Transplant Surgeons Ethics Committee, which oversees ethical concerns regarding organ transplants, has voted in favor of the voucher program. The society's ethics committee is now reviewing it. In addition to UCLA, nine other hospitals across the United States have agreed to honor the voucher program.
Doctors hope the program will change the state of organ donation in the U.S.
"If one half of 1 percent of the adults in this country decided to become living donors," Veale said, "we could wipe out the kidney donation waiting list 15 times over."