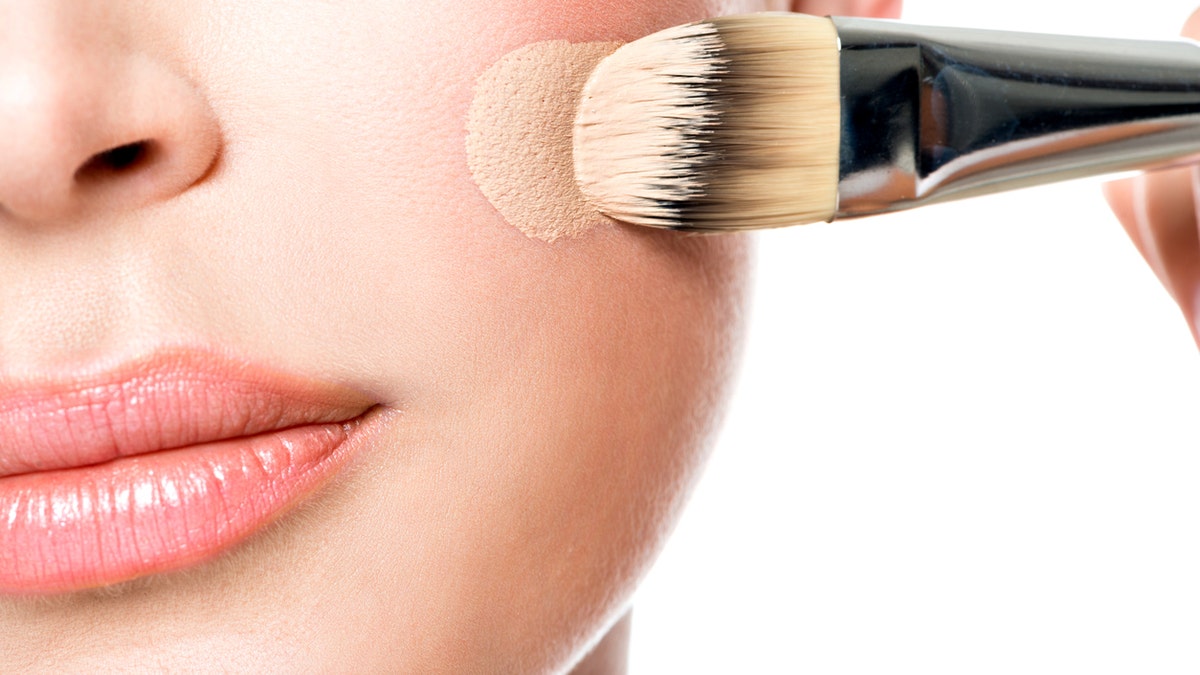 The beauty industry has its own version of fake news—fake makeup is becoming a big business issue. We're all familiar with knockoffs—take a stroll down Fifth Avenue and right in front of the real deal, you'll encounter plenty of faux Tiffany, Louis Vuitton, Prada and Gucci shopping opportunities. But the industry of fakes goes way beyond fancy leather handbags—beauty brands from Jergens to Jeffree Star are just as vulnerable to counterfeits. Last fall, Kylie Cosmetics found themselves dealing with a major fakes issue. Shoppers trying to snag discount lip kits and Kyshadows from sites like Amazon or eBay found themselves with everything from super-sticky formulas to dupes full of heavy chemicals. We're all about saving some cash with beauty steals, but not at the risk of getting harmful products.
This isn't exactly a new problem. The Estée Lauder Cos.—which owns M.A.C., Clinique, and of course their namesake brand among others—has been fighting the fakes since 2003 when it created a global security team staffed by 42 agents around the globe. The team's job is to sniff out phonies at flea markets, third party retailers like eBay and other knockoff sites.
According to a recent report from Bloomberg Businessweek, despite efforts like these, counterfeit problems like the ones plaguing Kylie and Jeffree are not only ongoing, but they're also on the rise. Global seizures of the faux stuff jumped 25 percent between 2011 and 2013, according to the most recent report by the Organization for Economic Cooperation and Development, and last year alone, the government seized over 2.8 million counterfeit items of Estée Lauder brands—mostly M.A.C. fakes. The fake makeup problem has gotten so big that it's even attracted the attention of big government agencies like the Department of Treasury and the Department of Homeland Security.
So where is all this fake makeup actually coming from? Nowhere good. According to the Bloomberg investigation, most faux products come from ramshackle operations—think filthy muddy floors, barrels of dye out in the open and lots of paint thinner, carcinogens and bacteria. Hello, serious health risks. A lot of the faux goods make it into U.S. markets through China, where the rise of Alibaba (China's version of Amazon) makes buying wholesale counterfeit beauty goods easy AF.
The rise of the counterfeit problem in the beauty industry also means fakes are becoming almost impossible to spot. To prevent phonies, big beauty brands are going to high-tech to lengths (watermarks, holograms,RFID chips) to include anti-counterfeit measures in their packaging. According to a study by Allied Market Research, over $37 billion was spent on these types of defenses in 2014 alone. Still, it's not foolproof. The only way to really be sure you're getting the real deal is to buy directly from the brand's website or from a trusted retail seller like Sephora or Ulta. Anyone who tells you otherwise is just spreading fake beauty news.