Euthanasia rising in Belgium, including more who are not terminally ill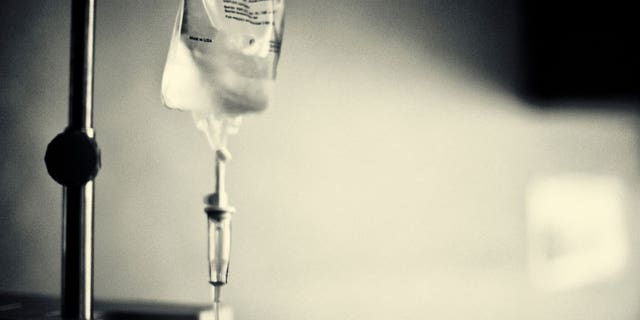 In the decade after Belgium legalized doctor-assisted death, the number of patients using it to end their lives rose nearly eight-fold, according to records of the national euthanasia control committee.
Most patients choosing this way to die between 2003 and 2013 were younger than 80 and had cancer. But the largest increases in euthanasia cases over that period was among people older than 80, those without cancer and those not expected to die in the near future, researchers report in the Canadian Medical Association Journal.
Belgium legalized euthanasia in 2002, and the new regulations allow a doctor to end a patient's life if the patient requests it, has full mental capacity and has constant, unbearable physical or mental suffering, the researchers write.
Recipients do not need to have a deadly illness, but their illness must be incurable, said senior author Kenneth Chambaere of the University of Brussels.
There are a lot of concerns about the practice worldwide, and Belgium has come to be viewed as an example to learn from, Chambaere told Reuters Health by email.
"Also in Belgium the debate goes on, and this study is very helpful in gaining an overarching view of the practice," he added.
Worldwide, The Netherlands, Belgium, Colombia and Luxemburg have legalized euthanasia, in which a doctor ends a person's life, usually by administering barbiturate drugs. In Switzerland, Germany, Japan and Canada, doctor-assisted suicide, where patients take the final action themselves, is legal.
In the United States, physician-assisted dying is legal in only five states, Oregon, Vermont, Washington, California and Montana.
To determine how the practice of euthanasia has evolved since it was legalized in Belgium, the study team used data on cases recorded between 2003 and 2013 by the Federal Control and Evaluation Committee on Euthanasia.
The total number of doctor-assisted deaths over the decade after legalization was 8,752, with a steady increase each year. In 2003, there were 235 euthanasia cases, representing 0.2 percent of nationwide deaths, and in 2013, there were 1,807 cases, which was 1.7 percent of deaths.
In 2013, people with cancer made up 69 percent of all cases, and 65 percent were under age 80.
Among cases reported from Dutch-speaking parts of the country, the proportion involving people who were expected to die in the near future fell from 94 percent in 2003 to 84 percent in 2013. In French-speaking parts of Belgium, there was no significant change in this category.
Throughout the decade, palliative, or quality of life, care teams came to be consulted more often for euthanasia requests, even beyond what the law required.
The study findings might suggest an increase in euthanasia requests as patients became familiar with the law, and an increase in willingness to perform euthanasia as doctors became more experienced and society grew accustomed to the practice, the researchers write.
Among the study's limitations is that the committee records did not contain details about the patients' clinical circumstances and the exact nature of suffering that caused them to seek euthanasia, they add.
Marcel Zwahlen, a researcher at the Institute of Social and Preventive Medicine at the University of Bern in Switzerland, noted that not all societal groups approve of euthanasia.
"Most of the concerns surround the 'free will' of the patient and whether the decision to get help in committing suicide is really free, especially for cases with neuropsychiatric conditions," Zwahlen said by email.
People may also fear that more vulnerable patients may be coerced into the decision, especially if they cannot afford care, said Zwahlen.
There have been no large scandals in Belgium, however, and the practice is becoming more normal, Zwahlen noted.
Although cancer was historically the most common cause, people suffering from Lou Gehrig's disease, lung or heart problems and psychiatric issues may choose euthanasia. There is more ongoing debate about psychiatric patients, Chambaere said, adding that this will be the focus of his team's future research.
Chambaere stressed the importance of continuing to monitor the practice of euthanasia, as issues can always arise in the future.
He is optimistic, though. "The study has a clear message that Belgium has had a predominantly positive experience in implementing euthanasia practice," Chambaere said.