Eos settles lawsuit over rashes, blisters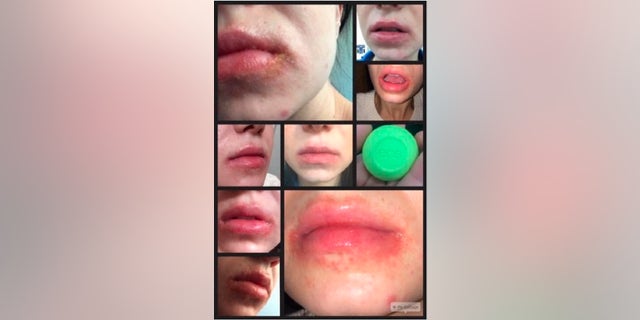 A class action lawsuit against eos lip balm that claimed the product caused a California woman to break out in a severe rash and blistering has been resolved, the company announced Thursday.
The gluten-free lip balm, which has been touted by celebrities like Kim Kardashian and Miley Cyrus, is often sold in checkout aisles of the grocery store, and it's recognizable for its sphere-shaped capsule that comes in a variety of bright colors.
Eos told FoxNews.com that its product has been approved by the Food and Drug Administration (FDA) the Cosmetic Ingredient Review (CIR). They were unable specify the amount of the settlement and a call to the plantiff's lawyer was not returned.
In a statement released Thursday, eos confirmed the safety of its product:
"Our lip balms are hypoallergenic, dermatologist tested, made with the highest quality ingredients, meet or exceed all safety and quality standards set by our industry and are validated by rigorous safety testing conducted by independent labs. We love our customers and their enjoyment of our products is our top priority. We thank them for their continued support."
The plantiff's lawyer, Mark Geragos, said in the statement that the company plans to add more information about their lip balm products to packaging so "buyers can make informed choices." Eos told FoxNews.com that the language will reiterate the safety of the products and include usage information, but will not be finalized until the settlement terms go through court approval. The company was unable to specify the exact changes to product labeling.
"I am very pleased that we have been able to so quickly and amicably resolve the matter with eos lip balm products," Geragos said in the statement. "This is a testament to eos being responsive to the concerns of their consumers. eos has demonstrated through data that their lip balms are hypoallergenic, and has provided a mechanism for individual instances to be resolved."
According to eos, the company is not changing the ingredients of the lip balm.