Early, severe flu season makes for 'supposed' vaccine shortage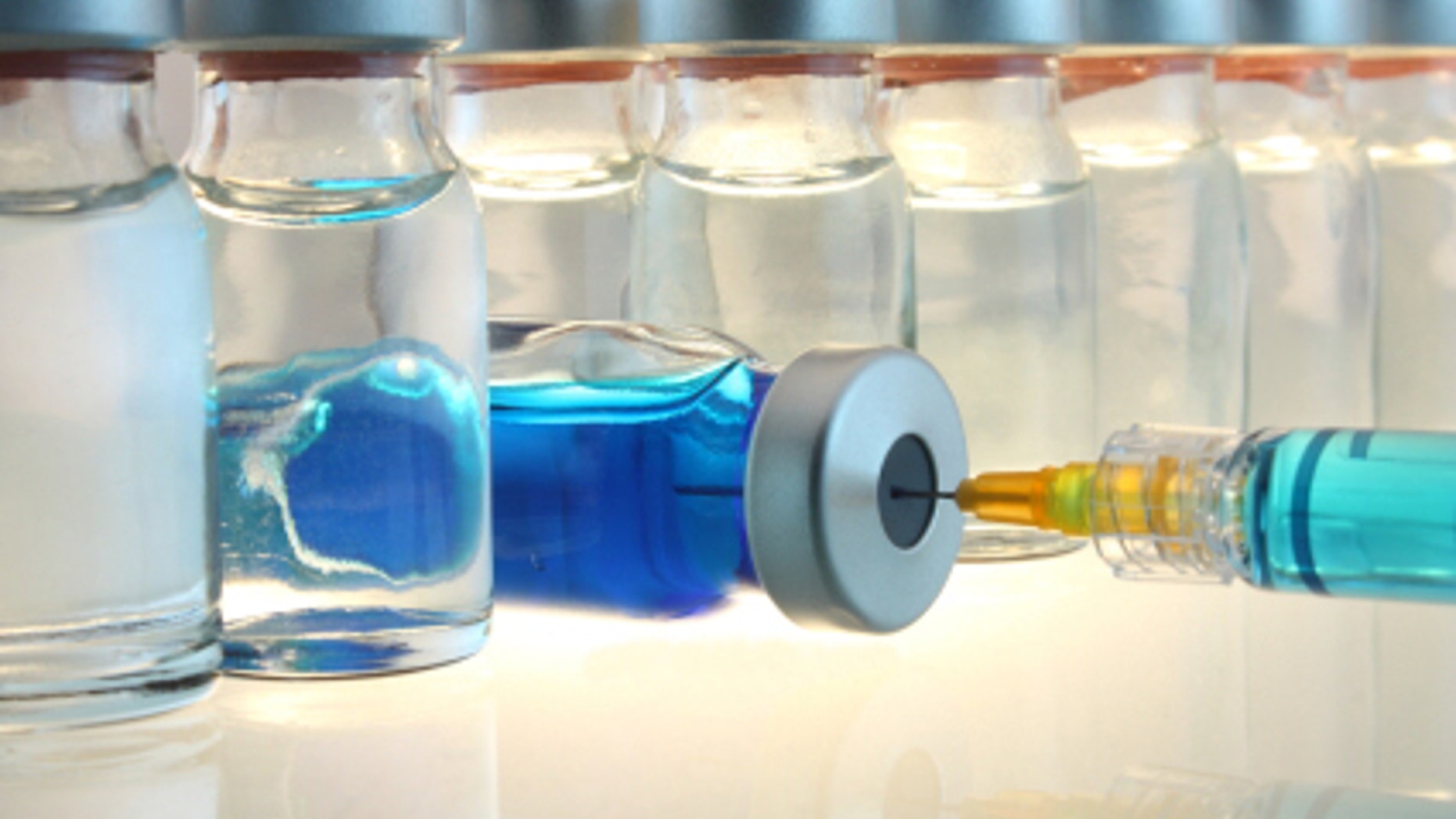 An earlier-than-usual flu season, which has become severe in nature, has made it appear as though there is a shortage of flu vaccines.
In actuality, there is plenty of product available to those who have not yet received the crucial vaccine, said Curtis Allen, spokesman for the Centers for Disease Control and Prevention, but you may just have to look a little harder to find it.
Allen said each year, the flu strains are selected in February and manufacturers immediately start the production process so that the first vaccines roll out in late August or early September. Then, the majority of people who receive a vaccine get vaccinated in October, November and December.
But because this year's flu season started earlier than usual and quickly became severe – more people got vaccines right away – giving the appearance of a vaccine shortage, since so many people are currently scrambling to get vaccinated now.
It has been a particularly bad flu season for children and the elderly; already 29 children have died this season from flu-associated illnesses, and hospitalization rates for people 65 and older rose sharply in the most recent reporting period, which ended January 11.
Experts are blaming this year's prominent strain H3N2.
"People usually get vaccinated before Christmas," Allen said. "Some are still vaccinating in January, and it's not unusual for providers to run low at this point in the season. More people are looking for it."
'Looking' is the key word. The vaccines are out there, Allen added, but your specific provider may not have it.
According to Allen, providers order what they estimate they'll use, because anything remaining at the end of the season has to be destroyed.
Originally, 135 million vaccines were expected to be distributed by manufacturers, Allen said. But, in actuality, 145 million vaccines were produced – so there's plenty of product available for those who want it.
To date, only about 129 million vaccines have been distributed.
"There's a lot of vaccine out there, you just need to look for it," Allen said. "It may be harder to find, but it's out there."
Allen said some providers may be in the process of ordering more products, but that doesn't mean you can't go down the street to another provider.
Allen said he likes the website Flu Vaccine Finder, which allows individuals to find locations that have available product. He said the site keeps updated within the past few days.
"It gives you an idea of where to start looking," he added. "Look at drugstores, too, or doctors other than your own, and health departments."
Allen said he's not surprised more people are looking for flu vaccines right now, since this year's influenza season has had so much attention.
He encourages individuals to still get the flu shot, because it is the best defense against the flu – and the flu season is not yet over.
"The flu is notoriously unpredictable," Allen said. "In a given area, it will run its course in 12 or 13 weeks – but we're not sure when that decrease will start – or if it'll jump back up again. It's almost impossible to predict a week out, let alone several weeks out."
The U.S. is currently approaching its seventh week of the flu season, and CDC officials said the season is 'probably' half-finished, based on what the agency has seen in years' past.
Thirty states and New York City are reporting high levels of influenza-like activity, which is up from 24 states last week. Forty-eight states are reporting widespread flu activity, up from 47 last week.
Sanofi SA, the largest flu vaccine provider in the United States, said earlier this month it had sold out of four of the six different dosages of Fluzone seasonal flu vaccine due to unanticipated demand. The vaccine is made in different sized vials and pre-filled syringes.
"At this point we are not able to make any more vaccine because we are gearing up for next year's vaccine," said Michael Szumera, a spokesman for Sanofi.
At the same time, Roche Holding AG reported a shortage of the liquid form of Tamiflu, given to children who already have the flu to slow or stop symptoms.
Roche said it told wholesalers and distributors in recent weeks that temporary delays in shipments were imminent. A spokeswoman for the U.S. Food and Drug Administration confirmed there have been supply interruptions in some locations.
Reuters contributed to this report.