E-cig explosion may leave man unable to walk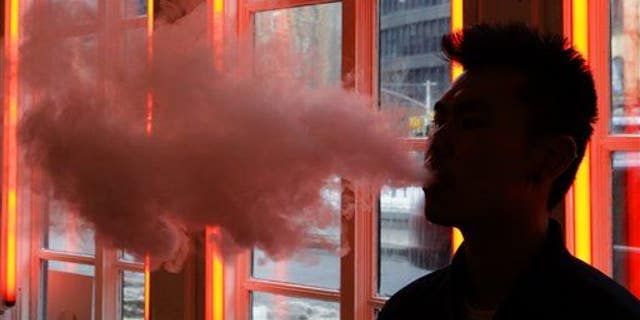 NEWYou can now listen to Fox News articles!
Doctors are unsure if Cordero Caples will ever walk again after an e-cigarette exploded in the 29-year-old college student's face on Friday, My FOX Memphis reports.
Caples, who resides in Colorado Springs, Colo., was using the device during a work break when it exploded, his sister, Colessia Porter tells WMC in Memphis, Tenn.
Caples is a Memphis native. The explosion left Caples with a shattered vertebrae, a broken neck, facial fractures, and broken teeth, according to the Daily News and other outlets.
"He's really, really into fitness, and he's really good at it," Porter tells FOX. "That's what he was in school to do. But with an injury like this, it puts those things in question." Caples, who has a 1-year-old daughter, was in fair condition Sunday after a surgery. As e-cigarettes grow in popularity, stories of them catastrophically malfunctioning have been making headlines. Earlier this month, an Arkansas man suffered shattered teeth, severed lips, and burns resulting from an e-cig explosion. In October, a Kansas man suffered burns to his hand when his e-cigarette blew up, KAKE reports. Regarding Caples' case, a smoke shop employee tells FOX his e-cig had "way too hot of a battery," one that was perhaps incompatible with the device. "They think it's just an easy little hobby, but they aren't watching the videos on YouTube of how to do it, or coming in here to get us to teach them how to do it," says Mary Grace Burns. A GoFundMe has been page set up for Caples. (This man was put into a medically induced coma after his e-cig exploded.)
This article originally appeared on Newser: Man May Not Walk Again After E-Cig Explosion
More From Newser