Drugs may not deserve reputations for sleep disruption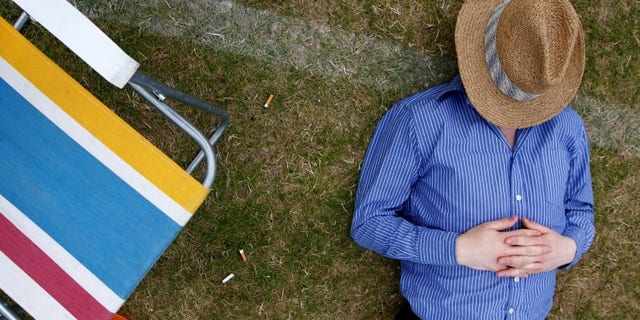 NEWYou can now listen to Fox News articles!
Drug labels sometimes warn that the medications may disrupt sleep, but a new study suggests these drugs don't cause troubled sleep for most people.
The researchers found "barely" any link between medications that warned about potential sleep disturbances and actual sleep problems among thousands of people interviewed for the study.
"Sleep disturbances are a frequent problem especially in older people and we wanted to find out whether this might be due to the intake of sleep disturbing drugs," said lead author Anna-Therese Lehnich, of the University of Duisburg-Essen in Germany, in email to Reuters Health.
She noted that in clinical trials, drugs are tested under strict protocols, which may be different from real-world scenarios.
To see if the sleep disturbance warnings can be generalized to everyday people, the researchers collected data from 4,221 people ages 45 to 75 in the German cities of Bochum, Essen and Mulheim.
The data indicated which drugs the study participants took, and whether they woke up early, had difficulties falling asleep or had problems staying asleep. Researchers used information on each drug to assign patients a probability that they'd have problems with sleep.
"We found that drugs labeled as sleep disturbing . . . are not a major risk factor for sleep disturbances in the general population," Lehnich said.
Even taking a number of potentially sleep disturbing drugs barely led to more sleep disturbances, they found.
"However, the individual or a specific patient can still suffer from sleep disturbances caused by drugs - especially drugs against diseases of the central nervous system," Lehnich said.
One limitation of the study is that the results are based on self reports by the participants and not devices that track sleep, said Dr. Sanjeev Kothare, director of the Pediatric Sleep Program at NYU Langone Medical Center in New York City.
"Even though (sometimes) the drug will interfere with sleep, in some patients it may not be so," Kothare, who was not involved with the new study, told Reuters Health.
Lehnich said the results are surprising on one hand, because taking several drugs that would disturb sleep barely led to an increase in sleep problems.
"On the other hand, in most summaries of product characteristics you find that 1 in 1000 or 1 in 100 persons suffered a sleep disturbance when taking this drug, which is rather low," she said. "Consequently, we could not expect strong effects."