Donors raise nearly $100G for 4-year-old battling rare stage 4 cancer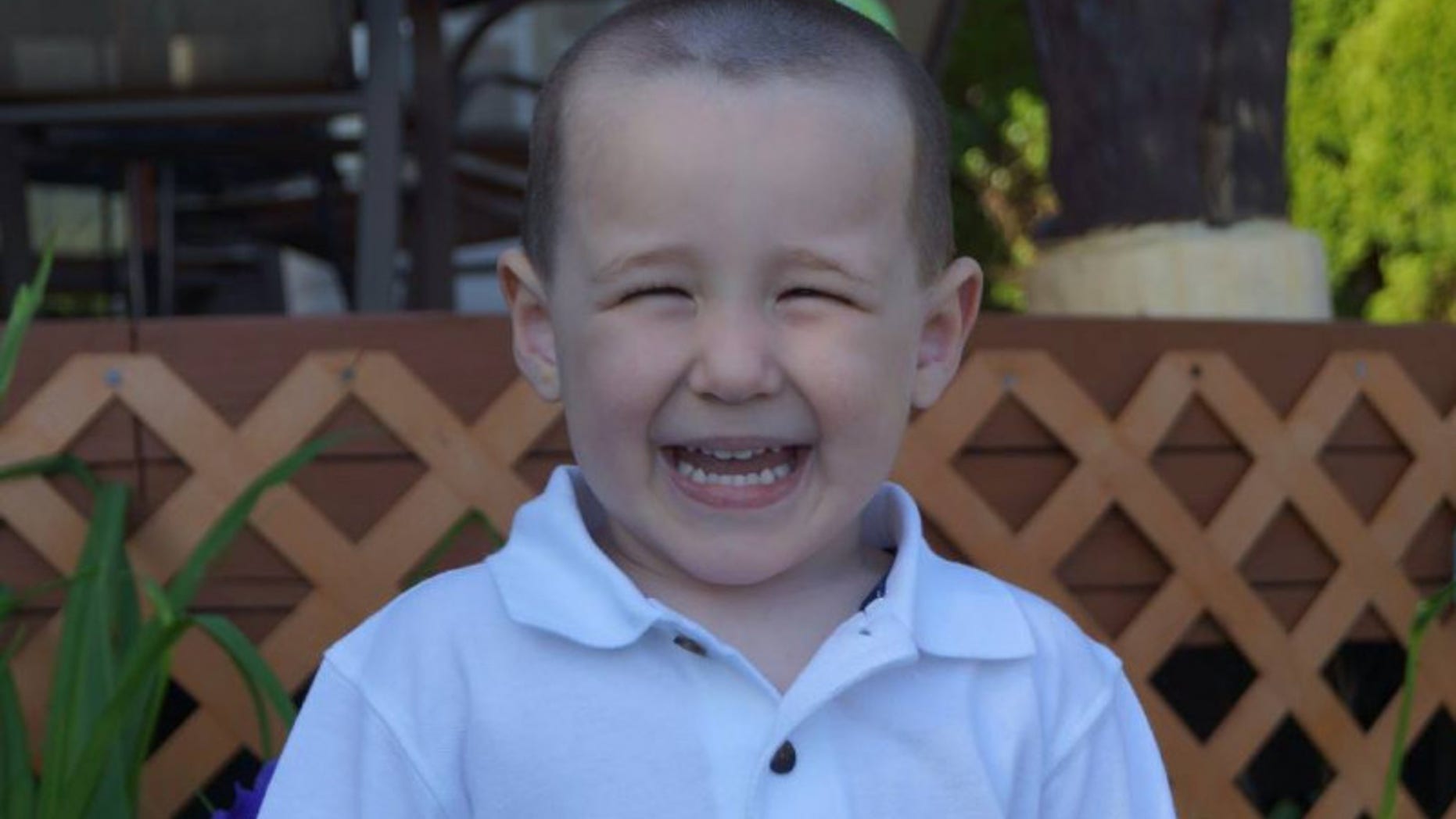 The social media community is rallying behind a Chicago family whose 4-year-old son Marty was diagnosed with stage 4 Rhabdomyosarcoma (RMS), a rare soft tissue cancer, in early January. Marty Brogan, who is the oldest of Karen and Pat Brogan's three children, immediately started treatment at Hope Children's Hospital in Oak Lawn.
RMS accounts for about 3 percent of all childhood cancers, with about 350 new cases each year, according to the American Cancer Society. Most cases are diagnosed in children and teens, and more than half occur in children younger than 10.
The Brogans had noticed Marty limping a few months ago but were told by several doctors that his discomfort was due to scar tissue from a previous hernia surgery, according to the family's GoFundMe page. On Jan. 6, a pediatric surgeon discovered a large mass on the boy's abdomen, which led to subsequent testing and the diagnosis of a large tumor on his pelvis. Doctors later found the cancer had already spread to his lungs.
The Brogan's, which includes Marty's younger siblings, Molly and Tommy, are gearing up for nine continuous months of chemotherapy for Marty in hopes of slowing the cancer's growth. Meanwhile, in just one day, their GoFundMe campaign has raised more than $96,000 to help cover the financial cost of Marty's treatments as news of his diagnosis spreads online.
"Pat is a Chicago Public School Teacher and Karen is a stay-at-home mom raising their 3 children," a post on the fundraising page read. "Both had additional jobs to make extra income that they need in order to pay monthly bills. They will not have time for these additional jobs and appreciate any and all donations."