Dog of Ebola-stricken Spanish nurse set to be killed over fears of virus spreading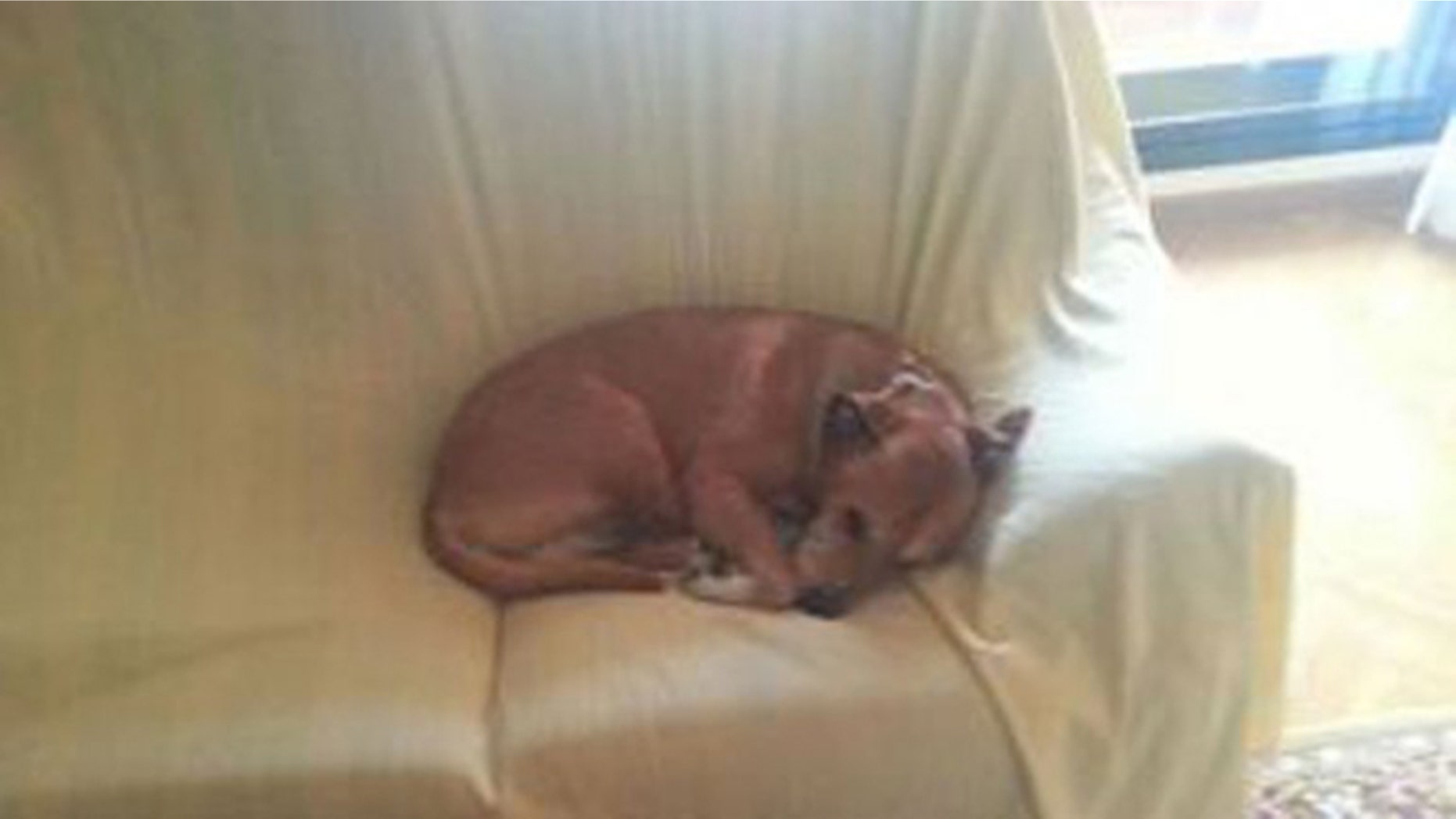 The dog owned by the Spanish nursing assistant who contracted the Ebola virus is slated to be euthanized after health officials in Madrid determined it was necessary to contain the spread of the deadly virus.
Madrid's regional government even got a court order to put down and incinerate the pet, "Excalibur," against the couple's objections. The government said available scientific evidence suggests a risk that the mixed-breed dog could transmit the virus to humans and promised to use "bio-security" measures to prevent any such transmission.
The nursing assistant and dog-owner, identified only as Teresa, was part of a special team caring for a Spanish priest who died of Ebola last month after being evacuated from Sierra Leone. The nursing assistant wore a hazmat suit both times she entered his room, officials said, and no records point to any accidental exposure to the virus, which spreads through direct contact with the bodily fluids of a sickened person.
Teresa was diagnosed with Ebola on Monday after coming down with a fever, and was said to be stable Tuesday. Her husband, Javier, also was quarantined in the hospital as a precaution.
Despite the regional government death order for the dog, most research seems to suggest that dogs cannot transmit the disease to humans.
Both pet and hunting dogs in West Africa have tested positive for the Ebola virus, but none have showed signs of being infected, getting sick or dying from the virus, Michael San Filippo, senior media relations specialist for the American Veterinary Medical Association told the Pittsburgh Post-Gazette.
There are also no documented cases of dogs passing the Ebola virus to people, San Filippo added.
"There is more concern about fruit bats and non-human primates," including gorillas, chimpanzees and monkeys, he said.
Excalibur is currently in the couple's home while they remain under observation in the hospital. The dog was left with enough food and water to last him for days.
Javier made a plea through the Spanish animal rights group AXLA to save his condemned canine.
"It seems to me unjust that because of an error by them, that they want to solve this by a quick fix. A dog has no way to transmit anything to a person and vice-versa as well," Javier said in his statement. "If this worries them so much, I think an alternative solution could be found. Like, for instance, putting the dog into quarantine and observing him as is being done with me. Or am I going to be sacrificed as well, just in case? But of course a dog is easier, doesn't matter as much to everyone."
The Associated Press contributed to this report.
Follow us on twitter.com/foxnewslatino
Like us at facebook.com/foxnewslatino