Doctors: Giffords Aware of Her Surroundings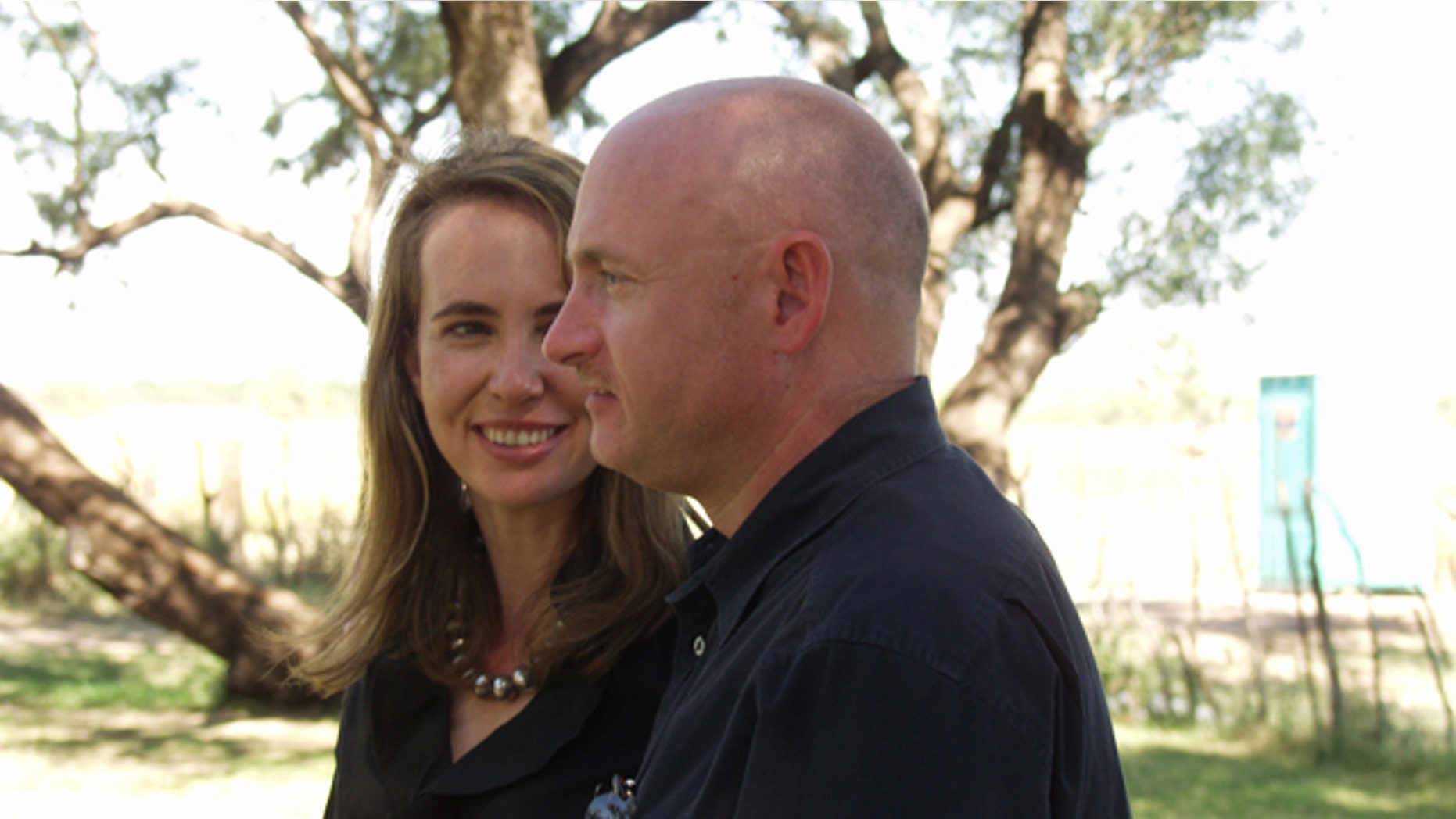 Doctors say Arizona Rep. Gabrielle Giffords is moving both of her legs, her arms and has opened her eyes.
With a crowd of friends and family around her bed, Giffords opened her left eye on Wednesday and tried to look around.
Dr. Michael LeMole, chief of neurosurgery at University Medical Center in Tucson, said that means Giffords is aware of her surroundings. She likely opened her eye because of the unexpected stimulation from so many people she knows.
Doctors have also been sitting Giffords up on the side of the bed and dangling her feet over the edge. At this point, they continue to back off on medications.
"Not just those parts of the brain that process commands are there, but the parts of the brain that let us awake from sleeping, our arousal center, those are starting to work spontaneously," LeMole said. "She is starting to become aware of her surroundings and all the context, the appropriate context of family and friends, and that is a very important step on her next move forward. We wouldn't be able to dangle by the beside if we didn't have those kind of responses."
Giffords was shot in the head Saturday in an assassination attempt that killed six. After examining the path of the bullet, doctors have come to the conclusion that she was shot in the forehead, with the bullet traveling the length of the left side of the brain, exiting the back.
The three-term Democrat still has a breathing tube in her throat and can't talk.
"Gabrielle remains in critical condition but, as (we) heard from the President yesterday, it is true she did have spontaneous eye opening yesterday, and she is becoming more and more alert at this time period," said Dr. Peter Rhee, trauma chief at University Medical Center. "And she's making much more spontaneous movements as we have completely stopped all of the medications that might blunt her mental status."
Rhee said Giffords' next milestone is to completely remove her breathing tube. Doctors have left the tube in as a precaution, but Giffords can breathe on her own.
Doctors said there is one patient that remains in critical condition and four in fair condition from Saturday's shooting. One patient will be discharged today.
"Everybody is making fantastic forward progress," Rhee said.
The Associated Press contributed this article.