Doctor delivers patient's baby moments before own contractions start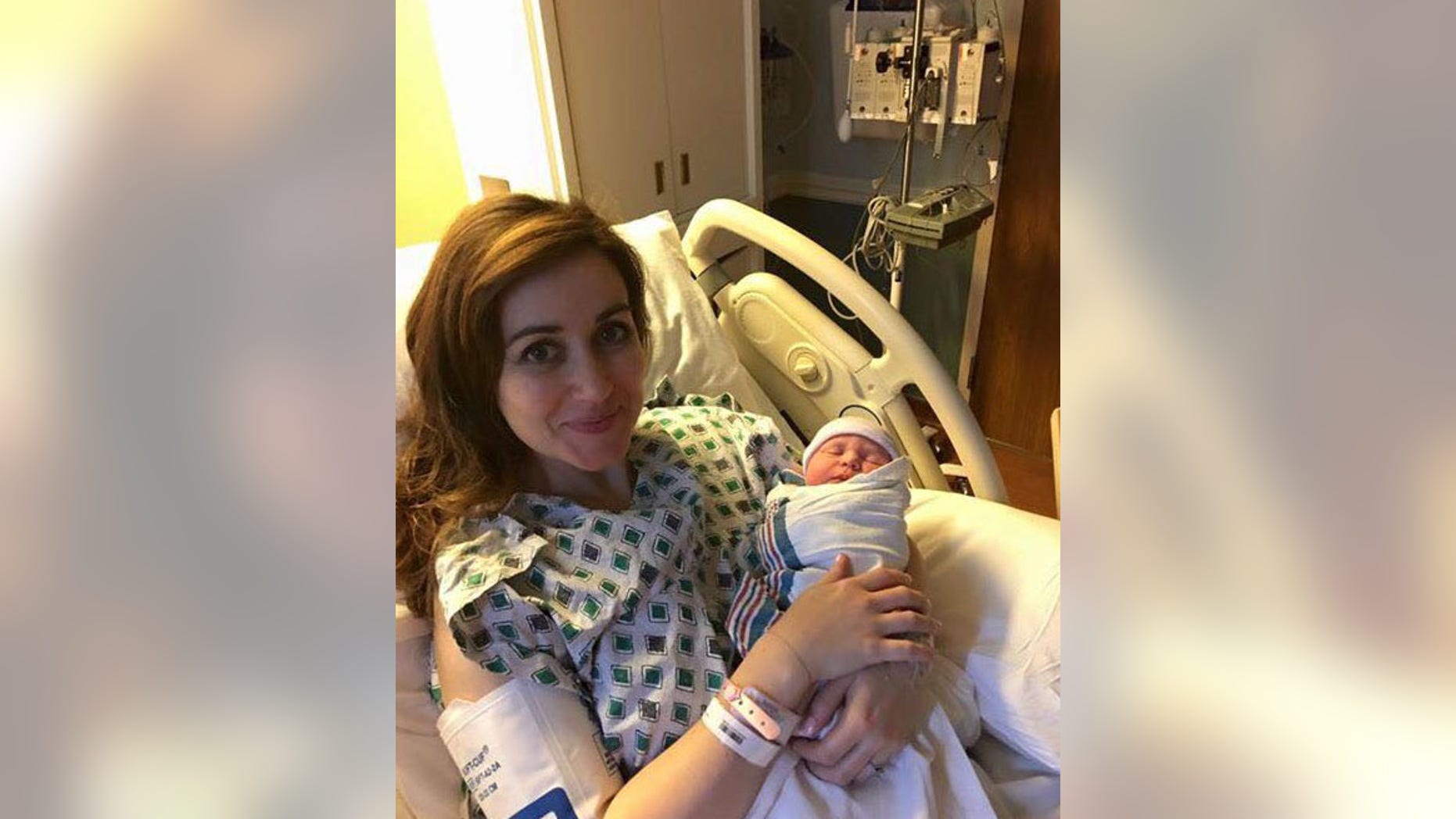 It's not every day that a woman preparing to give birth to her own child stops to deliver another woman's baby. But Dr. Amanda Hess, an obstetrician in Kentucky, found herself doing just that when she was about to have her second child and heard an emergency unfolding in the room next to her own on July 23.
Dr. Hala Sabry, who founded the nonprofit Physician Moms Group, writes on Facebook that Dr. Hess knew it would take longer for the on-call physician to reach the baby in distress than for her to throw boots over her flip-flops and help.
BOY WITH DOWN SYNDROME GOES VIRAL WITH RENDITION OF WHITNEY HOUSTON HIT
So she jumped right in, telling NBC News, "I think we ought to have the baby." Moments after delivering Leah Halliday Johnson's fourth child, her own contractions kicked in, and she soon had her second daughter, Ellen Joyce.
"I had actually taken a call the day before, so I thought really that I was working up to the last minute," Dr. Hess tells LEX 18.
"But this was literally till the last second." While Dr. Hess wasn't Halliday Johnson's primary obstetrician, the patient had seen Dr. Hess for a few checkups during her pregnancy and describes her as being "in doctor mode" during the delivery.
"I appreciate what she did for my family, and it speaks a lot to who she is as a woman and a mother, as well as a doctor," Halliday Johnson notes.
MOM WARNS OTHERS AFTER 1-YEAR-OLD TESTS POSITIVE FOR HERPES VIRUS
"It makes you feel better, bringing a baby girl into the world, knowing there are women like her willing to step up like that."
As for Dr. Hess, she admits that delivering someone else's baby—something she does all the time—was easier than taking part in her own delivery. (This surgeon operated on the man who delivered him.)
This article originally appeared on Newser: Doctor Has 2nd Baby Right After Delivering a Patient's