Death of hockey player, 10, was flu-related, health official says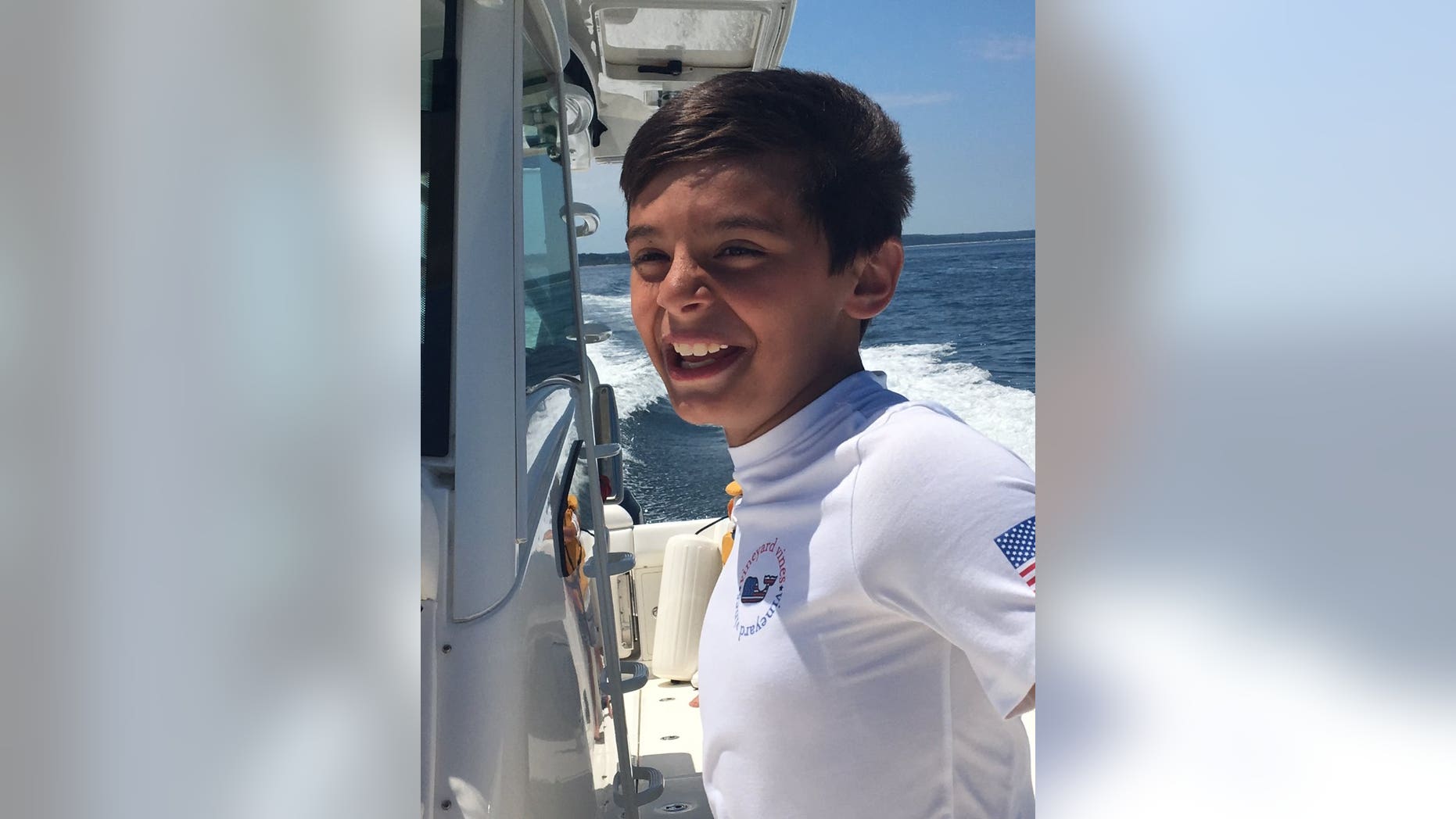 Officials are warning the public to take extra precautions against the flu this season as a community mourns the death of a 10-year-old Connecticut boy.
Nico Mallozzi's sudden death was a result of "Flu type B that was complicated by pneumonia," a medical examiner confirmed to Fox 61.
Mallozzi, a fourth-grader from New Canaan, was at The Cup North American Championship with his hockey team, the Connecticut Roughriders, in Buffalo, New York, when he started to feel ill. Mallozzi reportedly left the tournament early, and was later rushed to a hospital, where he died Sunday.
Dr. David Reed, medical director at the New Canaan Health Department, told Fox 61 both Mallozzi and his brother tested positive for Flu type B. He urged teammates of Mallozzi and others who may have been exposed to the virus to see their doctor.
"I recommended and continue to recommend that people get their flu vaccination as there is a higher than usual number of cases this year," Reed added. "Even if it does not prevent the flu as successfully as in prior years, nonetheless it may mitigate the symptoms and length of illness."
The Roughriders hockey club updated flu guidelines on their website Tuesday -- two days after Mallozzi's death -- requesting players take "special precautions" over the next few weeks because of a recent increase in influenza cases in the state.
"Our thoughts and prayers are with the Mallozzi family right now. It is a very sad day for all of us," the organization said in a statement Sunday. "Nico was a great kid with a great smile and he will be missed greatly."
Former NHL hockey player Martin St. Louis shared a photo of Mallozzi on Twitter after learning about the 10-year-old's death.
"Life is so fragile. This great kid lost his life today," he tweeted Sunday. "My heart aches for his parents and siblings. I can't even imagine. RIP Nico."
Dr. Bryan Luizzi, superintendent of New Canaan Public Schools, sent a letter home to parents Monday.
"Nico was a wonderful, enthusiastic, outgoing boy who was known school-wide for his high spirits, limitless energy and quick smile," Luizzi wrote in the letter, which was posted on the school's website Monday. "We will miss Nico terribly, and will always cherish our memories of him as a vibrant, fun-loving boy."
The school district has been in contact with health officials, who will provide further details on the cause of Mallozzi's death, Luizzi said. Like Reed, Luizzi also asked children to get the flu vaccine recommended by the Center for Disease Control (CDC).
The flu is now widespread in every state, except Hawaii, according to the CDC's latest report. It has claimed the lives of at least 20 children across the U.S. so far this season, the CDC said.
"Flu activity is likely to continue for several more weeks," the CDC warned in the report.
"Each and every teammate will miss you dearly!"
A parent of one of Mallozi's Roughrider teammates set up a GoFundMe account to raise money for funeral expenses. The fundraising campaign received nearly $74,000 in contributions in less than 24 hours.
"Our hockey family is ready to rally around the Mallozzi family...as the rest of the 2007 Roughriders have been saying #NicoStrong," Kirsten Morin, the creator of the campaign, posted on the site. "Each and every teammate will miss you dearly! Not to mention the parents that were often drafted to help lace up your skates over the years."