Dad paralyzed in pool accident month before wedding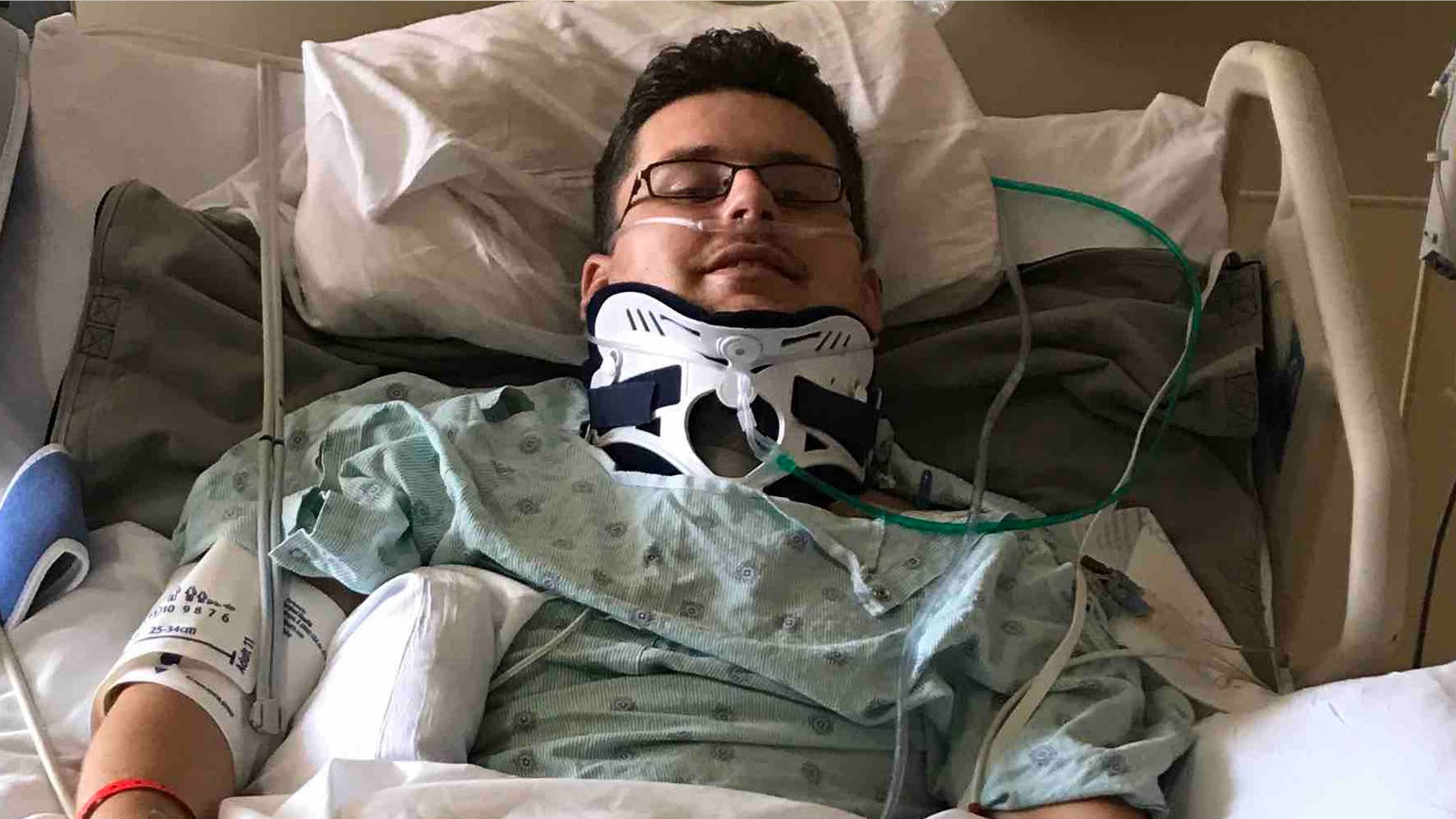 A Texas father set to walk down the aisle next month was paralyzed in a tragic accident last week, after he jumped into a pool feet first while playing with his young son.
Chris Stafford, of Richmond, Texas, was at the community pool with his fiancé, Madison Wusterhausen, and their 23-month-old son Noah, KHOU reported. A GoFundMe page set up on behalf of the young couple revealed that Stafford had jumped in the pool multiple times before, but this time he said he couldn't feel his legs.
6-YEAR-OLD BOY REVIVED WITH  NARCAN AFTER POSSIBLE OVERDOSE IN NEW HAMPSHIRE
"I had to reach down and lift him up so he could breathe," Wusterhausen told KHOU. "So, then I started screaming 'He's drowning, he's drowning.' People came over and helped him out of the pool and he started saying he couldn't feel his legs."
The GoFundMe page said that the impact shattered his C7 vertebrae, and while he can use his upper extremities, he is paralyzed from the waist down.
"We don't know if [Stafford will] ever be able to walk again," Wusterhausen told KHOU. "It's just really upsetting that something like this happened to us."
They couple has since placed their wedding, which was set to take place in front of family and friends onboard a Carnival cruise ship next month, on hold, with Stafford vowing to walk his fiancé to the alter in the future, KHOU reported.
"If he comes home in a wheelchair or he comes home walking, I'll love him no matter what," Wusterhausten told the news outlet.