Conjoined twins born at Cincinnati Children's Hospital won't be separated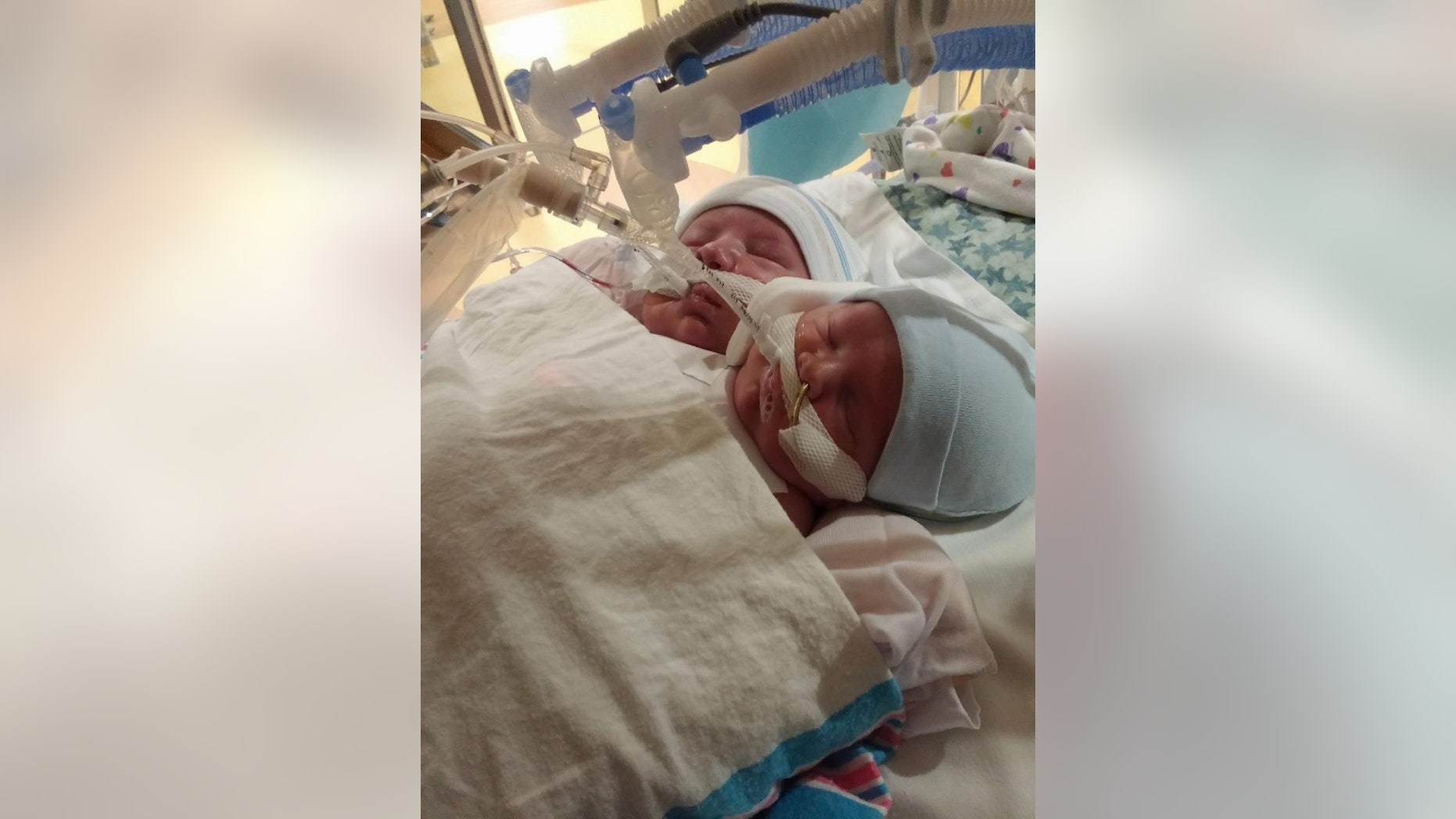 The parents of conjoined twin boys born earlier this month said that while they have a few health hurdles to overcome, they are doing better than initially expected. Heather and Jason Kroeger, of North Carolina, were advised to abort the twins after it was discovered that they were conjoined near the end of the first trimester, Fox 19 reported.
"To us, it wasn't an option," Jason Kroeger told the news outlet. "There is that initial shock, and a lot goes through your head, but pretty quickly we came to the realization these are our boys, and we have to do what we can do for them."
NAVAL HOSPITAL REMOVES STAFF SEEN IN INAPPROPRIATE PICTURES WITH NEWBORNS
The family, which includes five older siblings ages 17 to 4, traveled to Cincinnati Children's Hospital Medical Center for their birth. Elijah and Isaac were born on Sept. 5, and doctors have since determined they cannot be safely separated.
Kroeger said he already sees differences between his two sons.
"Isaac is kind of mellow and calm and Elijah is just grabbing and looking around and wanting to touch everything," he told Fox 19. "It's going to be interesting seeing them grow up and seeing the different personalities between the two."
The family had been staying at St. Xavier Church in Cincinnati, and Kroeger said the support and welcome they have received from the community has been overwhelming.
NERF GUNS CAN CAUSE SERIOUS EYE INJURIES, DOCTORS WARN
"Friends, we cannot see what God sees. Nor can we always understand the 'hows' and 'whys,'" a post on a GoFundMe page set up on behalf of the family read. "This family has inspired many of us with their trust in God and love for these babies."