Communities rally around former NJ wrestling star battling kidney disease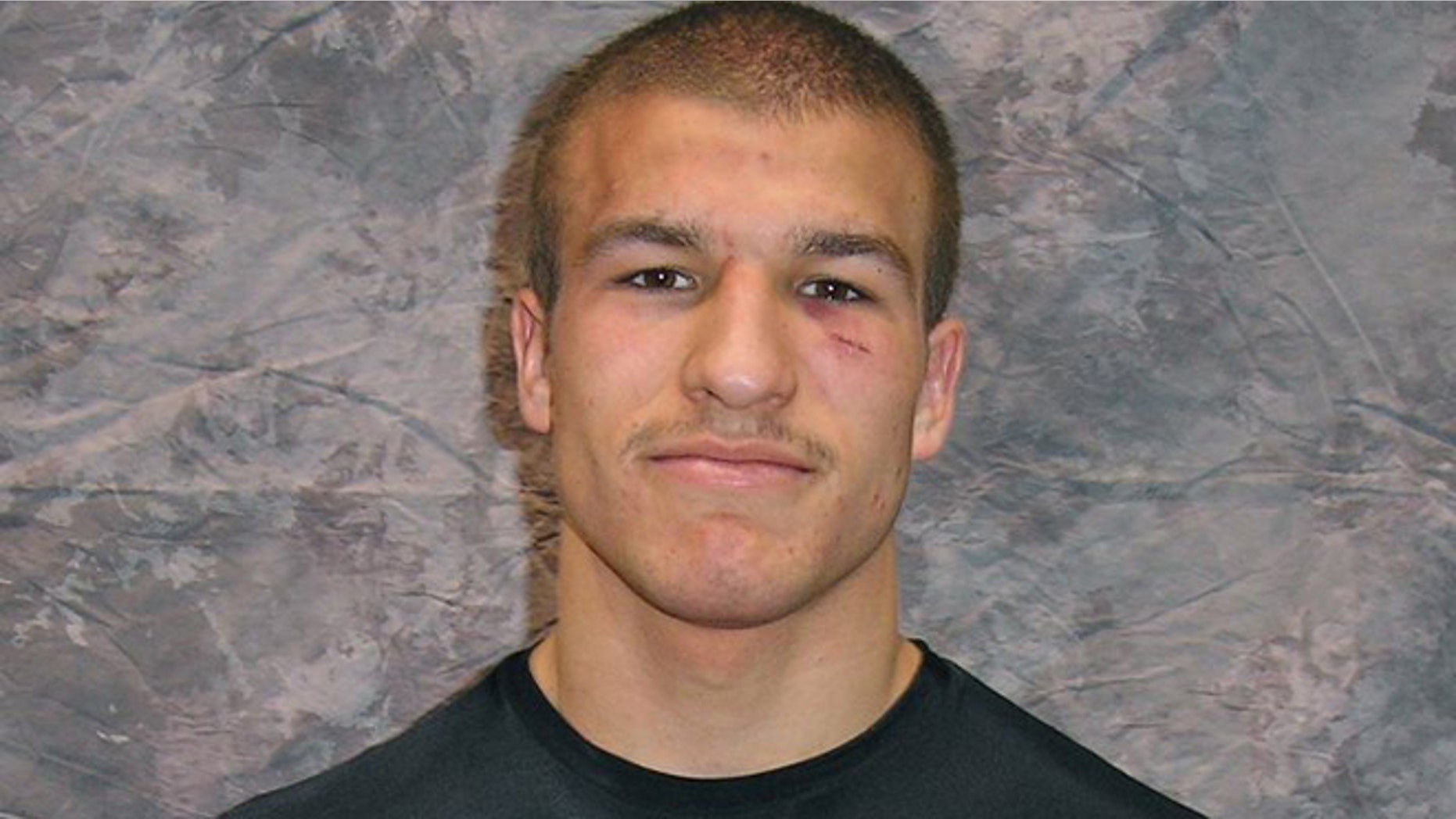 A former New Jersey wrestling star is staring down his toughest opponent yet as he battles against a rare kidney disorder.
Brett Epps, a 26-year-old who graduated from Rutgers prep as the school's winningest wrestler, was diagnosed two weeks ago with focal segmental glomerulosclerosis (FSGS), a kidney disease that causes scar tissue to form in the part of the organ that filters blood, MyCentralJersey.com reported.
Doctors told Epps, who also wrestled at Elizabethtown College, that his kidneys are functioning at only 13 percent and that he would need to start dialysis to prepare for a transplant.
The news came as a shock for those who know him best because although his wrestling days ended after he graduated from college in 2010, Epps has remained a self-described "physical fitness buff."
"He was an athlete who was at the top of the game at an elite level," Mike Lamp, Epps' coach at Rutgers Prep, told MyCentralJersey.com. "When he stopped wrestling, he still worked out at an incredible pace. He's one of those kids who looks to be in 100 percent perfect health."
Epps lives in North Carolina, and with his parents and two younger brothers— also former wrestling standouts— he is hoping to spread his message through a Facebook page they set up called "Wrestling My Toughest Opponent Ever."
Epps is looking for a live donor because "a kidney from a living donor lasts about twice as long as one from a deceased donor, and the wait for a deceased donor could be five to 10 years," according to a post on the page.
Doctors predict the transplant will happen sometime in February, but a post on the page says many have reached out and volunteered to get tested to see if they are a potential match.
"Already, offers to get tested for compatibility are coming in, and we are overwhelmed by the love people are showing for Brett," the Facebook post said.
Epps' impact on the sport spreads beyond his alma mater, as even former opponents are rallying to spread the word and help find a match for him.
"They (Epps brothers) made names for themselves at Rutgers Prep and had so much success," Kevin McCann, South Plainfield wrestling coach, said. "With so many ties to the wrestling community, I think he has all of the support, and that support is going to be there for him and hopefully get him through this terrible endeavor," he told MyCentralJersey.com.
The family plans to use the Facebook page as a way to update followers on Epps' condition and needs.
"The biggest thing is to get the word out and find a donor that will work," Lamb told MyCentralJersey.com. "Medical expenses are the second part of what we'll worry about. First though, let's give this kid a kidney," he said.