'Comer Bien' Video Series Hopes to Help Latino Families Eat Well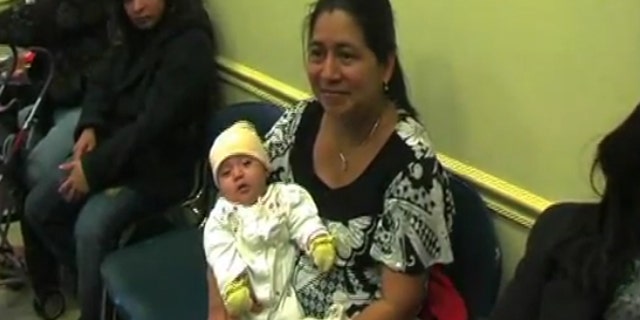 Latinos love to gather around the table and eat but a new video series hopes to shine a light on how healthy choices can help reduce obesity and improve your life.
Comer Bien: The Challenges of Nourishing Latino Children and Families is a video series by the National Council of La Raza and funded by the Robert Wood Johnson Foundation.
A problem among Hispanics is that 40 percent of their children are obese. This compared to whites at 31 percent and blacks at 35 percent, according to a study published by a Wayne State University researcher in December.
The introductory video to the series features parents and caregivers from Texas, Washington D.C. and Idaho explaining the problems Latino families face and their efforts to provide healthier food choices.
"I want to make sure that my family has the best start in their health as young as possible so they can take it into adulthood," a mother from San Antonio named Yvette said.
A startling statistic from the video shows that 40 percent of Latino children are obese though 40 percent of them are also going hungry.
This underscores the need for an improvement in nutrition across the board in families and among the children.
Watch the full video below.
Contact Adrian Carrasquillo at Adrian.Carrasquillo@foxnewslatino.com or on Twitter @RealAdrianC.
Follow us on twitter.com/foxnewslatino
Like us at facebook.com/foxnewslatino