College football player dies after injury during 'routine' tackle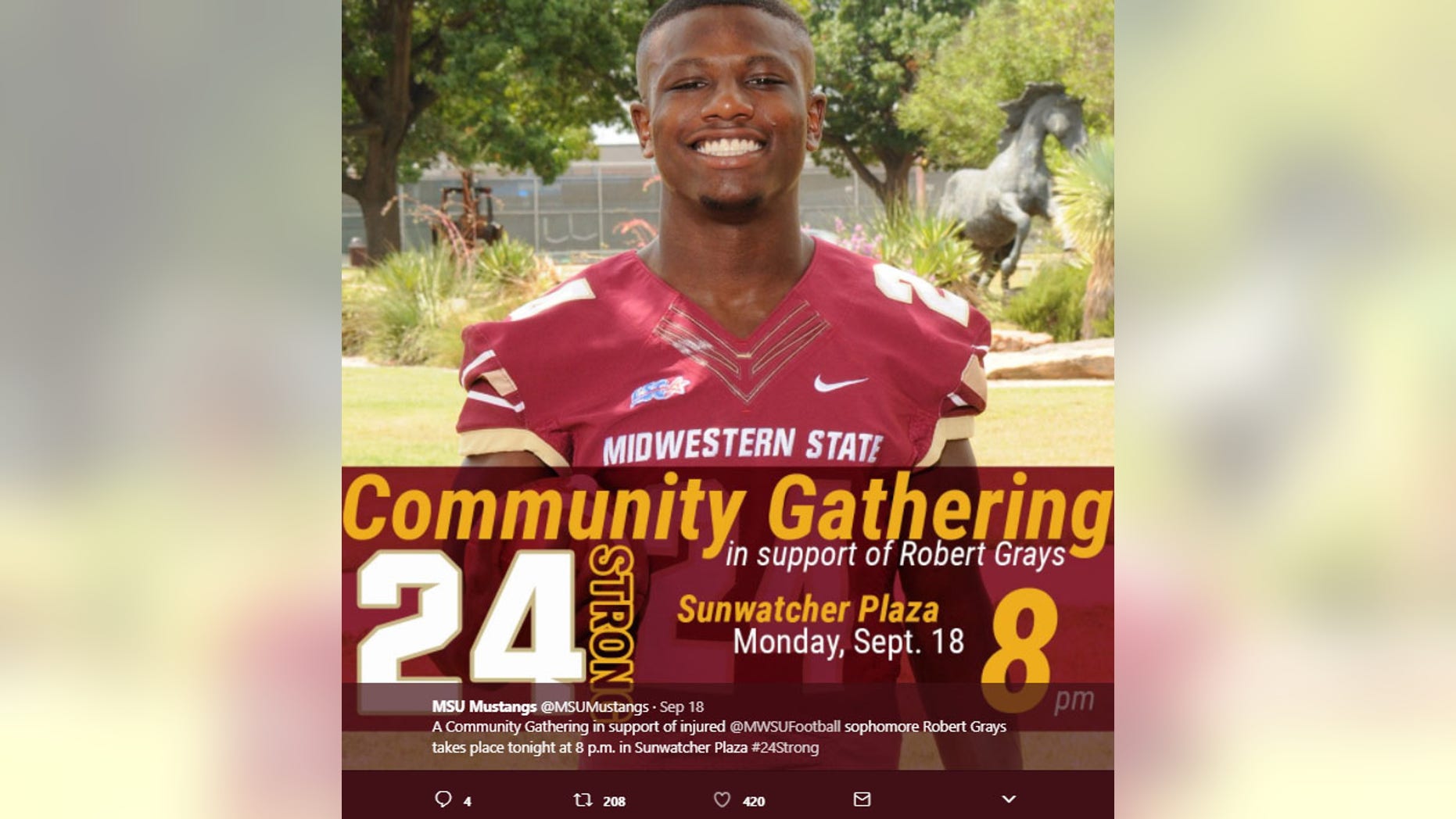 A college football player who suffered a neck injury during a game on Saturday has died, university officials announced Wednesday.
Robert Grays, a 19-year-old cornerback for Midwestern State University in Texas, died Tuesday at a hospital in Houston after he was hurt making a "routine tackle" during his team's 35-13 win over Texas A&M-Kingsville, The Wichitan reported. University president Suzanne Shipley confirmed Grays' death to students early Wednesday.
DEVILS' BOYLE DIAGNOSED WITH LEUKEMIA AFTER CAMP PHYSICAL
"Robert touched many lives while attending the university, but perhaps he will be remembered best for his smile," Shipley said. "He was an inspiration on and off the field to those around him, and he will be remembered with love and affection by his friends, classmates, coaches, and teammates."
The university's interim athletic director said there was nothing unusual about the play that led to Grays' injury.
WOMAN FOUND DEAD IN GYM BATHROOM 2 DAYS AFTER ENTERING
"He made this tackle hundreds of times, but it was just one of those situations that landed wrong," Kyle Williams told The Wichitan, the university's student-run newspaper before the teen died. "It was traumatic for all of us, particularly the football players. As a campus, we are thinking about him every day."
Roughly 700 people gathered in support of Grays, a sophomore majoring in business, at the university on Monday.
This article first appeared on NYPost.com.