Civilian contract worker on Guantanamo infected with Zika after a trip to Jamaica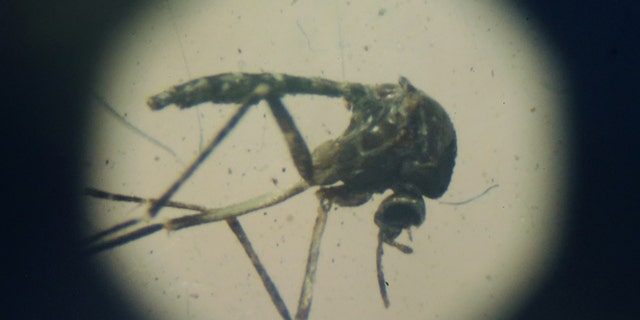 MIAMI (AP) – A civilian contract worker has become the first person with a confirmed case of Zika on the U.S. base at Guantanamo Bay, Cuba, after being diagnosed with the mosquito-borne virus following a trip to Jamaica, the Navy said Friday.
The worker became infected while off the base and remains under medical supervision but now shows no symptoms of the illness, the Navy said in a statement.
A Navy spokesman, Bill Dougherty, said the person had recently traveled to nearby Jamaica but said no details about the individual could be disclosed because of U.S. medical privacy laws.
Hundreds of civilian contract workers are employed at Guantanamo. Many of them are foreign nationals from Jamaica who regularly travel back and forth from the base, though there are other nationalities as well.
The base, which occupies 45 square miles at the southeastern tip of Cuba, has a combined military and civilian population of about 6,000. There have been no reports of Zika transmitted on the installation.
Zika can cause fever, rash, joint pain and reddened eyes, though many of those infected show only mild symptoms or none at all. Pregnant women are considered most at risk because the virus has been linked to microcephaly, a birth defect in which a baby is born with an abnormally small head.
Like us on Facebook
Follow us on Twitter & Instagram