CDC discovers new bacteria species that causes Lyme disease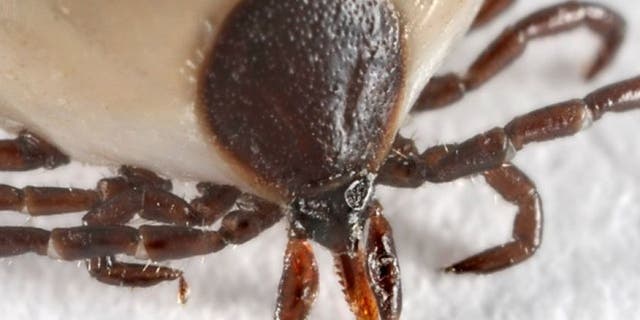 Researchers have discovered a second type of bacteria that causes Lyme disease that is carried by the same deer tick, but that veers from the condition's typical symptom of a "bull's eye" rash.
The Centers for Disease Control and Prevention (CDC) with the Mayo Clinic and health officials from Minnesota, Wisconsin and North Dakota said in a press release Monday that the bacteria Borrelia mayonii, as well as the previously known bacteria Borrelia burgdorferi, can cause Lyme disease.
"This discovery adds another important piece of information to the complex picture of tick-borne diseases in the United States," Dr. Jeannine Petersen, microbiologist at the CDC, said in the release.
Lyme disease, a tick-borne illness, infects more than 200,000 Americans per year, and, if left untreated, can cause potentially life-threatening damage to the heart, joints and nervous system. If treated early with antibiotics, its early symptoms of fever, headache and fatigue can pass after two to four weeks, according to the Mayo Clinic.
The CDC said in the release that the newly discovered bacteria is associated with those symptoms plus nausea and vomiting, as well as diffuse rashes and a higher concentration of bacteria in the blood. The first-discovered bacteria was associated with a rash that forms a "bull's eye" shape.
Scientists discovered the new species when six of 9,000 samples of people suspected of having Lyme in Minnesota, Wisconsin and North Dakota were found to have bacteria that was genetically distinct from B. burgdorferi. After DNA sequencing, researchers found the bacteria belonged to a different Borrelia species. According to the release, a culture test at the CDC analyzed blood from two of the patients.
The CDC said their findings suggest the new bacteria is limited to the upper Midwest. The agency couldn't identify it in any of the other estimated 25,000 blood samples drawn during the same period from residents suspected of having Lyme in the other 43 U.S. states— including in the Northeast and Mid-Atlantic, where Lyme borne of B. burgdorferi is most common.